architecture - engineering - construction

Winner in NADRA 2016 Deck Competion
November 4, 2016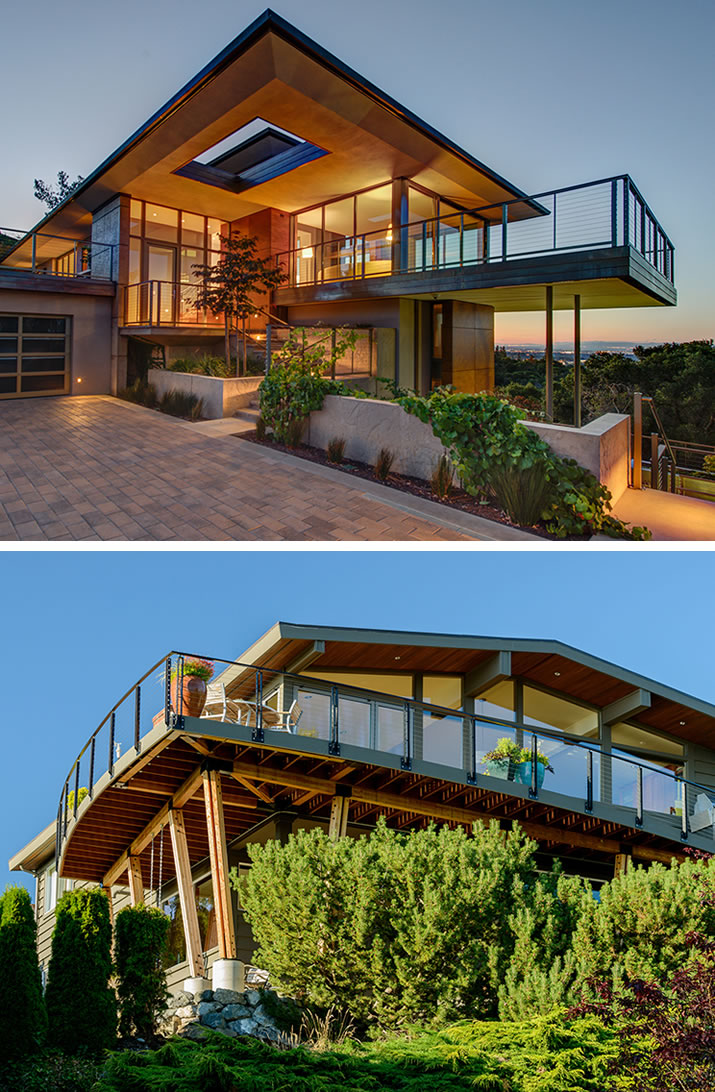 Project/photo credits: First Place Award: DesignRail® in Portola Valley residence, cantilevered deck (2M Architecture, Mattarozzi-Pelsinger Builders, Treve Johnson Photography). Second Place Award: Seattle area deck, custom deck railing and structural hardware (Dave Pelletier Architect, Jeff Ruud of Peak Builders, Gary Perreault, fabricator, Will Austin Photography)
Feeney Wins NADRA 2016 Deck Competition - Manufacturer Project Category
Each year the North American Deck and Railing Association (NADRA) holds its National Deck Competition. Prizes are awarded in a number of different categories, such as Wood Decks under $25,000, Porches, Illumination, and Manufacturer Projects, to name a few.
Projects were judged on the following criteria:
Use of Space / Functionality

Creativity / Innovation

Evidence of Craftsmanship / Degree of Difficulty

Overall Visual Appeal
All entries were judged anonymously - no identifying information could be included in the project photos. The contest was open to current NADRA members for decks completed during 2015 or 2016.
Every year the winners are announced at the Remodeling | Deck Expo | JLC Live show, and that ceremony is one of the show highlights! This year's ceremony took place at the Hard Rock Cafe in Baltimore on the first night of the event.
Feeney was proud to take home first and second place in the Manufacturer Projects category.
This year NADRA also included a People's Choice Award, using Facebook to collect votes on the best decks. Votes are still being tallied as we speak, but we are all crossing our fingers for a win with the people as well.
Learn more about: DesignRail® CableRail
Company:

Feeney, Inc
Product: DesignRail® Custom Aluminum Railings
Source: http://media.feeneyinc.com/blog/feeney-wins-nadra-2016-deck-competition-manufacturer-project-category
---
Tags:
Benefits of Smoking Shelters (October 28, 2016), 8 Questions You Need Answered Before Buying Commercial Grade Outdoor Furniture (October 24, 2016), Ace Hotel New Orleans restores historic Art Deco exterior and updates performance with Winco Windows finished by Linetec (October 14, 2016), E2JS thin line louver used on Reptile House at the Cincinnati Zoo (August 22, 2016), The Role of LEDs in Outdoor Lighting Design (June 27, 2016), Wood grain finishes for aluminum (May 27, 2016), Why We Love Ipe and You Will Too (April 18, 2016), USPS Specifies Centralized Mail Delivery in New Developments (March 28, 2016), Non Slip Aluminum Plank (March 16, 2016), Lakeside Planter (March 4, 2016)
Kelly Edwards' Tiny Home: Shipping container turned elegant living space with rooftop deck (October 21, 2016), Color Rendering Index: Why It's important in Outdoor Lighting (September 23, 2016), Architects Inspiration Handbook for Glass applications in commercial interiors (August 29, 2016), Commercial Grade Soft-Close Undermount slide (July 27, 2016), Smart Ways to Upgrade Your Deck (July 8, 2016), Why We Love Ipe and You Will Too (April 18, 2016), Home Free - the Reality Show with a Heart - features Feeney CableRail (September 3, 2015), Composite, Synthetic Decking and Deck Railing Materials (June 1, 2015), Mid-century modern design in Los Angeles (April 27, 2015), Aluminum Railing Frame Systems (January 28, 2015)
Critical Infrastructure Protection: U.S. Data Centers and Ballistic Barriers (October 3, 2016), Keep Pigeons from Destroying Solar Panels (September 30, 2016), The Dock Gate's custom gas struts make the vertical gate easy to open. Easy as 1, 2, 3! (September 21, 2016), What if Someone is Determined to Get into Your Building? (September 12, 2016), GuardDog Self-Closing Gate uses two stainless steel torsion springs so the gate can open in any direction (September 9, 2016), First Appearances Matter: remove the dirt | absorb the moisture | preserve your floors (August 31, 2016), Peace-of-Mind for Rural Utility Offices - Bulletproof barrier security tips & news (August 8, 2016), SlipNOT is keeping the Indians fans at Progressive Field on their feet (August 5, 2016), An orderly revolution in waste control (August 3, 2016), Antimicrobial Protection for Architectural Aluminum (July 16, 2016)