architecture - engineering - construction

Wood grain finishes for aluminum
May 27, 2016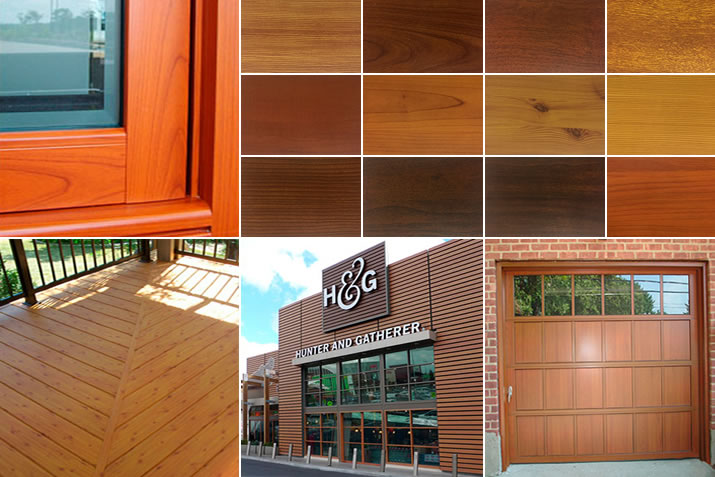 Achieving the look of wood without the maintenance, Linetec has teamed with Decoral Systems USA to offer decorative, wood grain finishes for architectural products. These finishes are available in a vast variety of different options, colors and species. Decoral coatings are an ideal specificaiton choice for architects and designers wanting the warm, rich look and feel of real wood, with all the benefits of aluminum.
The beauty of wood without the maintenance
The Decoral wood grain system has developed the highest quality powders, inks, films and equipment that, when combined, create high-resolution image and beauty in architectural design. Ordinary materials come to life in splendid color and impeccable wood grain lines, stimulating the imagination and uplifting the spirit with impeccable quality and definition.
Decoral wood grain finishes have been subjected to the most demanding testing for durability, ruggedness, chemical and weather resistance. The results of this testing allow for al long term warranty in most indoor and outdoor environments.
Advantages of Decoral Wood Grain
Weather and humidity proof
Corrosion resistant
Fire retardant
No maintenance required
High UV resistance
Easy to fabricate
High scratch resistance
Does not swell, rot or warp
Less costly than wood
Termite and insect proof
Wood Grain Selection
With over fifty options and ranges in wood patterns, Linetec has selected the following AAMA-2604 texure wood grain finishes as our standard palette, however we can provide any wood grain, marble, granite, or custom design that you'd like.
The Decoral System
The Decoral dye sublimation process is a heat transfer system, that is based on the physical reaction that makes the inks, from a solid stage, become gas and again a solid. At the precise temperature and pressure, the pigment inks transfer from the paper support and move into the synthetic layer of Decoral powder, fixing the original color and position into it. Decoral products are constantly submitted to the most severe durability tests both in the laboratories and in outdoor exposure including the Florida test fence. The Linetec wood grain process uses the AAMA 2604 Gold Series Decoral powder coatings.
Company: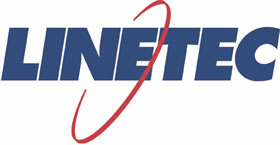 Linetec
Source: http://www.linetec.com/wood-grain-finishes.html
---
Tags:
Fleur de Sel (SW 7666) invites comfort and luxury into contemporary Atlanta home (March 18, 2016), 2016 Color Forecast (February 22, 2016), Online Color Selection and Specification Tool (January 11, 2016), NOVA Effects coatings provide rich color and vibrant sparkle (December 14, 2015), Protecting Industrial Flooring with Polyaspartic Coatings (November 30, 2015), Specialty systems improve on standing architecture (November 27, 2015)
Why We Love Ipe and You Will Too (April 18, 2016), USPS Specifies Centralized Mail Delivery in New Developments (March 28, 2016), Non Slip Aluminum Plank (March 16, 2016), Lakeside Planter (March 4, 2016), Video of Extech's newest kinetic wall (March 1, 2016), Safety Bollards Protect Storefronts (February 9, 2016), Got Pigeons on Your Building? Why you need to get rid of them... (February 1, 2016), Decorative Spray-Texture Concrete Overlays (January 29, 2016), The Test of Time: 10,000 N. Central Expressway, 30 Years Later (January 20, 2016), Amager Resource Center (January 13, 2016)
Slip Resistant Aluminum Grating Utilized on ASLA Green Roof (May 23, 2016), Creative Bike Racks That Make Your Space Stand Out (March 14, 2016), Video of Extech's newest kinetic wall (March 1, 2016), Advanced Arch Grilles brings Artistry to historical projects (October 28, 2015), Please be Seated: New York City expands its CityBench program and grows 'Street Seat' parklets in Brooklyn (October 23, 2015), 304 vs. 316 Stainless Steel: What's the Difference? (September 2, 2015), Watch the Kinetic Facade in Action (June 17, 2015), Metal Makeup - Comparing Metal Compositions and Uses (June 8, 2015)