architecture - engineering - construction

1620UT/1620UT SSG Curtain Wall System: Ultra Thermal Performance With A Slim Sightline
November 24, 2021
Merging a slim, sleek sightline with advanced thermal performance and seismic testing, the 1620UT/1620UT SSG Curtain Wall System touts a powerful combination of features.
Built on the success of the 1600UT Curtain Wall, the 1620UT/1620UT SSG Curtain Wall System delivers versatility and reliability, making it an excellent choice for low- to mid-rise applications in climates where high thermal or seismic performing façades are needed.
This 1620UT/1620UT SSG Curtain Wall System features an engineered polymer thermal separator and accommodates 1/4", 1" and 1 3/4" glazing infills. This curtain wall integrates seamlessly with other high thermal performing windows and doors from Kawneer to create a complete, advanced, thermally efficient solution for commercial buildings.
Tested to US and Canadian standards and featuring a slimmed-down sightline, the 1620UT/1620UT SSG Curtain Wall System allows occupants to see more and stay comfortable all year round, whatever the weather brings.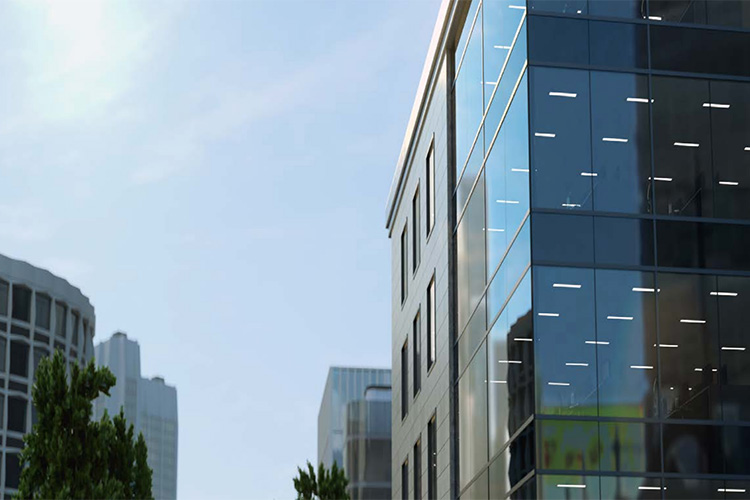 Key Features Include:
1620UT Curtain Wall System is a high thermal performance, outside glazed, captured curtain wall system
1620UT SSG is a high thermal performance, structural silicone glazed curtain
wall system
Innovative design delivers high thermal performance while leveraging 1600 Wall System architecture
1620UT/1820UT SSG has a 2" narrow (50.8) sight line
Standard infill options 1/4" (6.4), 1" (25.4), and 1-3/4" (44.5)
Standard 6" (152.4) or 7-1/2" (190.5) depth systems for double glazed 1" (25.4) infill and 6-3/4" (171.5) or 8-1/4" (209.6) depth for triple glazed 1-3/4" (44.5) infill
Thermally Broken by means of a continuous 1" (25.4) low conductance engineered polymer
Comprehensively tested to high performance air, water, structural, seismic and thermal and acoustical standards
Concealed fastener joinery creates smooth, monolithic appearance
Open-back horizontals and perimeters are available for cost savings
Shear block fabrication method
Corner mullions and Splayed mullions
Offers integrated entrance framing systems
Silicone compatible glazing materials for long-lasting seals
Two color option
Permanodic® anodized finishes in seven choices
Painted finishes in standard and custom choices
Optional Features
Steel reinforcement available
Rain screen and backpans
Deep covers
Heavy-weight mullions available
Fiberglass pressure plates available
1620UT (captured system) integrates with standard Kawneer windows and GLASSvent™ for curtain wall
Profit$Maker® Plus die sets available
Product Applications
Ideal for low- to mid-rise applications where high performance is desired
Learn more about 1620UT/1620UT SSG Curtain Wall system >
@kawneer #kawneer
Company:

Kawneer Co., Inc.
Source: https://www.kawneer.com/kawneer/north_america/en/product.asp?cat_id=&prod_id=4701&desc=thermal-ssg-curtain-wall-system
---
Tags: