architecture - engineering - construction

Brighten Your Space with Themed Bike Racks
March 17, 2022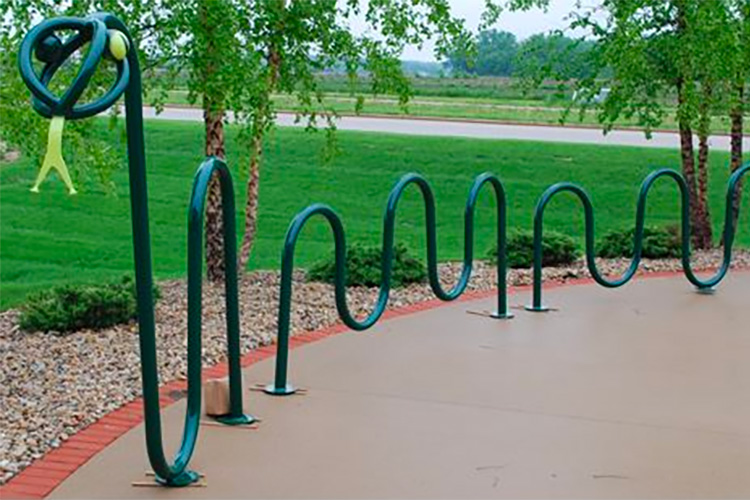 Read the full original article here >
Who said bike racks had to be boring?
When it comes to finishing up your outdoor space, often times that includes a few additional bike racks to cater to your visitors. While often times, the classic U Racks, Winder, or Gridrac bike racks do the trick, why not add a little fun to your project?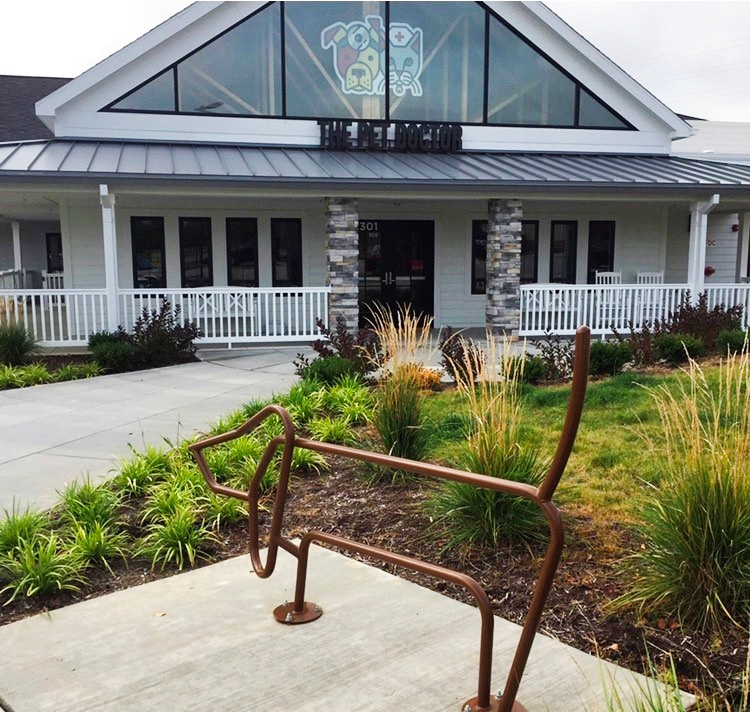 This veterinary clinic appropriately pairs the Madrax Picasso Dog theme rack with their storefront.
No matter your location, we think we have something for you. Theme racks can come in a variety of shapes and sizes such as land animals, freshwater and saltwater aquatic animals, letters, numbers, and additional other fun and unique shapes. Add a theme rack to your coastal environment, to that lakefront real lucky fishing spot, to the local zoo, and so much more!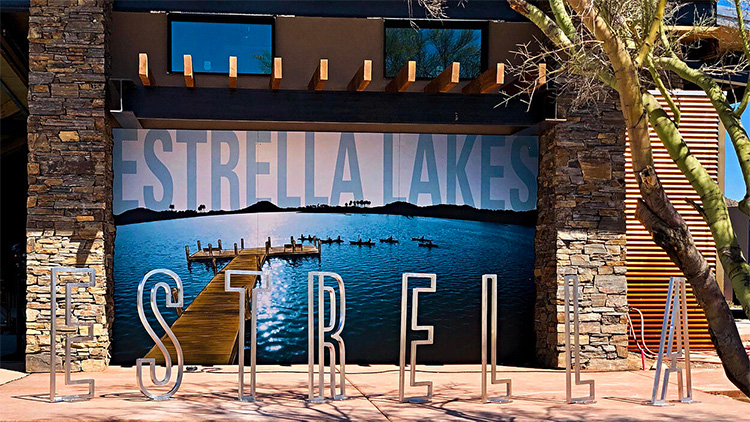 Spell out your community name with Madrax letter racks put together.
It is time to let your imagination run wild! Do you own a grocery store and desire a fun bike rack? What about a bike rack in the shape of an apple? How about a store front that could use a little extra something? The possibilities are endless. Not sure what you are looking for just yet? That's okay. We have a portfolio of previous projects we have worked on that may spark your interest and in turn be the building blocks of the ultimate bike rack for you.
To get your ideas flowing, we thought it would be fun to rattle off a few unique bike racks we have designed and fabricated in the past: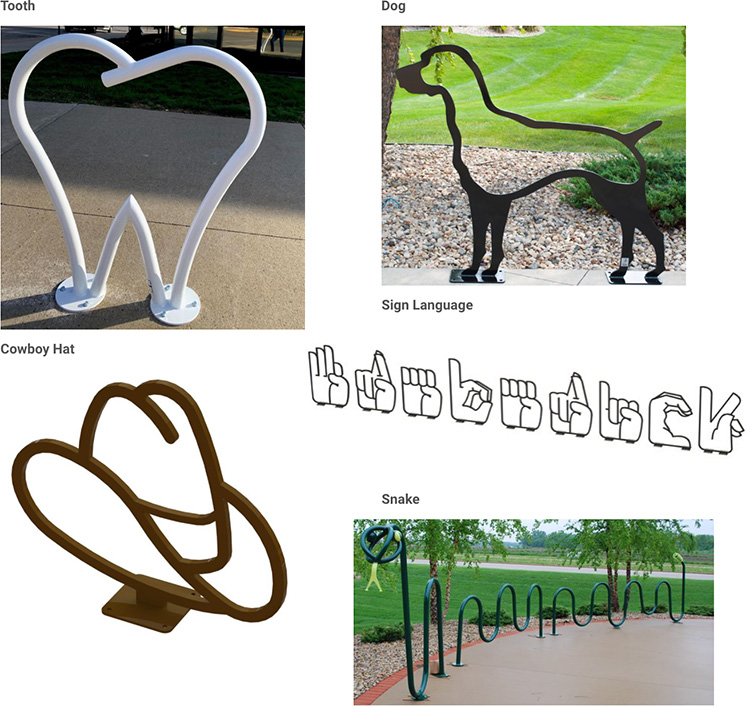 No matter your space, idea, or existing design, we want to see it! We can help your dreams become a reality for your future custom bike rack, just let us know where and when you would like us to jump in!
@madraxbikeracks #madraxbikeracks #bikeparking #bikeracks
Company:

Madrax Bike Racks
Product: Custom Bicycle Racks
Of: Anna Wolf
Source: https://blog.madrax.com/blog/brighten-your-space-with-themed-bike-racks
---
Tags: