architecture - engineering - construction

Complementary Planter Colors for Color of the Year 2023 Viva Magenta
March 22, 2023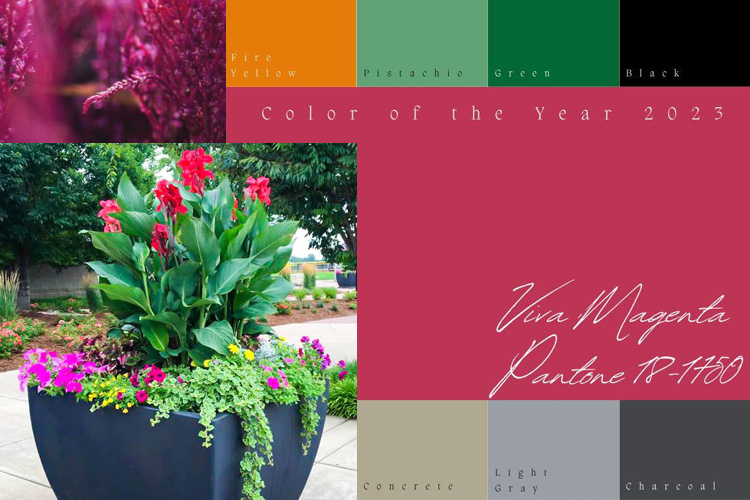 Incorporating Color of the Year 2023 in Planters
This year's Pantone™ Color of the Year is Viva Magenta 18-1750. Viva Magenta represents strength and empowerment. Viva Magenta is rooted in nature as it descends from the red color family, a color inspired by the cochineal beetle.
There are many plants with Viva Magenta-inspired colors that you may already be planning to incorporate into your 2023 designs. Containers can add extra drama while saving space and are fantastic for adding depth to your designs. Though our selections of resin planters come in various colors, we have highlighted some color options that may go perfectly with your Viva-Magenta-inspired planting designs!
Complementary Colors for Viva Magenta
Green or Pistachio
Any shades of green, like our Green and Pistachio, will complement Viva Magenta and create a striking contrast in your design.
Light Gray or Charcoal
Light Gray or Charcoal is a classy choice that never goes out of style. The subtle gray color accentuates the vibrant Viva Magenta color.
Fire Yellow
A rich yellow-orange color like Fire Yellow stands out from Viva Magenta and creates a fun and colorful mix to brighten your landscape design even more.
Victorian Lace or Concrete
You can never go wrong with neutrals; Victorian Lace or Concrete can soften Viva Magenta and create a more gentle color palette.
Black
Black is a bold color option that will create a more edgy and dramatic look in your designs. It is a perfect choice for a more chic and modern aesthetic.
Why Choose Resin Planters?
Longer Product Life
Better Performance
High Weather Resistance
High Chemical Resistance
High Impact Resistance
Recyclability
Sustainability
Lower Maintenance Costs
Lower Replacement Needs
Minimize Vandalism
Non-Porous
Made in the USA
@terracastpro #terracastpro #publicsafety #planters
Company: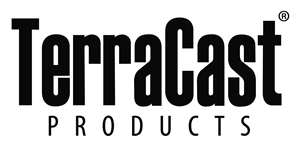 TerraCast Products LLC
Product: Planters
Source: https://www.terracastproducts.com/our-products/#planters
---
Tags: