architecture - engineering - construction

Louver and Architectural Solutions
January 10, 2020
While providing fresh air intake and exhaust, Ruskin Louvers can also provide architectural style to building design. With the variety of models, sizes, and paint finishes available, Ruskin Louvers can add unusual and appealing features to exterior and interior elevation. Ruskin louvers are available in depths ranging from 1.5" to 12", and can accommodate various blade angles with high free area.
View Ruskin's Architectural Louver Solutions Gallery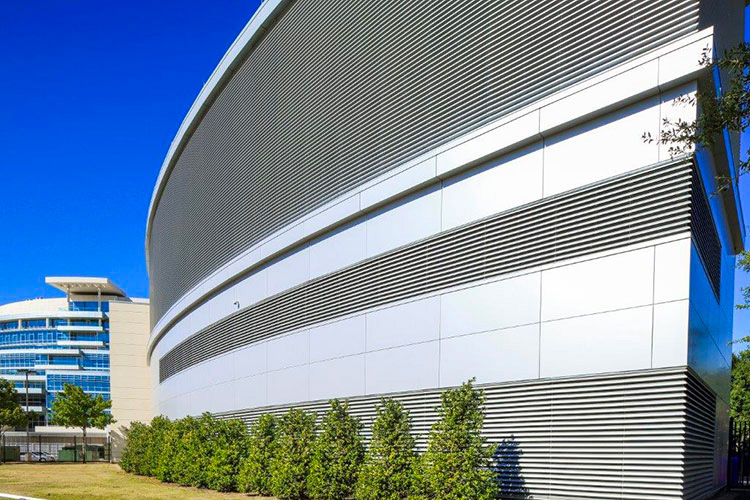 Louver & Architectural Solutions
Designed to provide superior performance and GREAT AESTHETIC appearance, Ruskin® louvers are backed by experienced engineers and reflect Ruskin's commitment to high quality product standards.
Ruskin® offers a variety of louvers and architectural products to meet a wide range of needs. Available with a highly weather-resistant Kynar anodized finishes, Ruskin® louvers can withstand the harshest environments.
Ruskin® was the first manufacturer to receive louver product approval for use in Miami-Dade County, Florida. With other Miami-Dade County and wind driven rain models introduced into the market,
Ruskin® continues to pioneer the design of louvers for severe weather applications. Available in many depths, Ruskin® louvers accommodate various blade angles with high free area for low pressure drop.
Ruskin's adjustable louvers and louver/damper combinations allow our customers to enjoy the benefit of architectural styling with air control and shut off. Ruskin® manufactures a complete line of louver models available for both standard and special needs, such as high-volume airflow, wind driven rain, special architectural shapes, sight proof and security applications.
Ruskin® Sunshades offer energy savings by reducing solar heat gained through glazing. With a wide variety of available blade styles and configurations, they also provide high aesthetic appeal to ANY building exterior.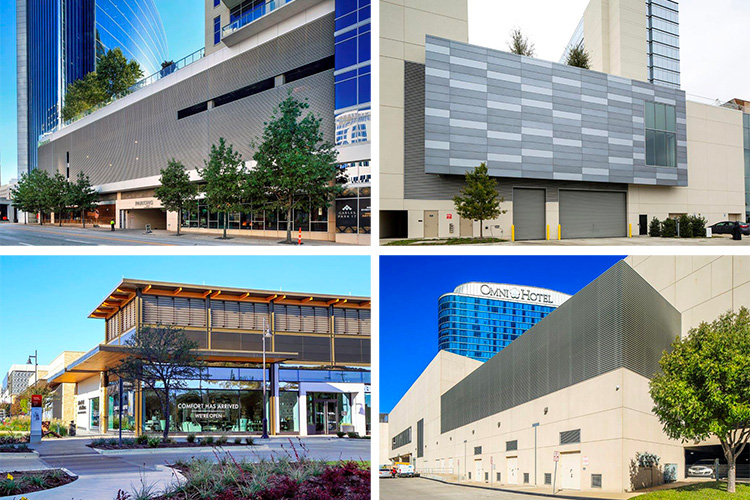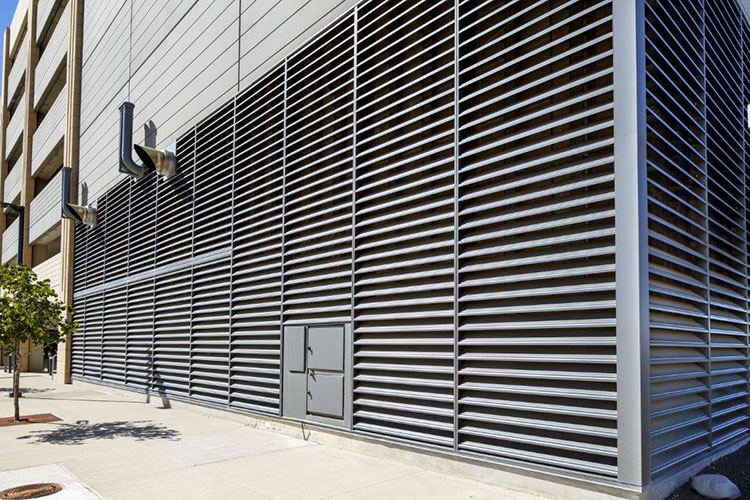 Louvers with sightproof blades give visual screening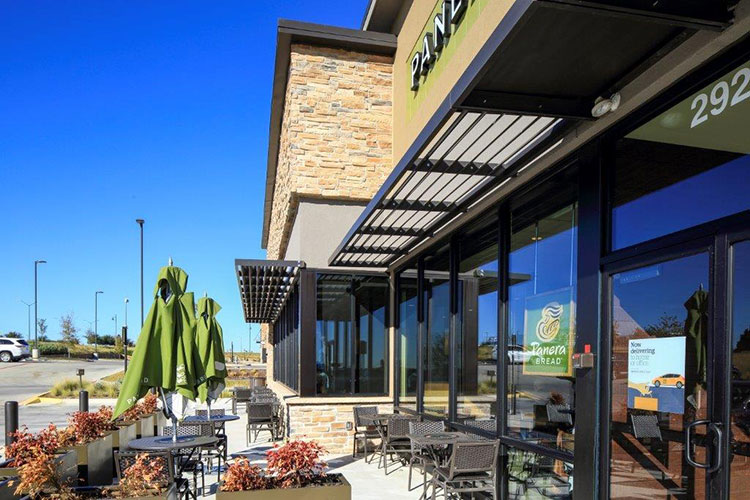 Ruskin Sunshades offer energy savings by reducing solar heat gained through glazing
@ruskincompany #ruskincompany #architectural #louvers
Company:

Ruskin
Product: Louvers
Source: https://www.ruskin.com/category/11~Louver-and-Architectural-Solutions
---
Tags: