architecture - engineering - construction

Create an accent wall with faux-leather wall panels
February 17, 2015
If you want to add a personal touch to your interior decor, it's time to take a look at faux-leather wall panels. If you've been hunting for ideas for your walls, look no further. Get your mind racing and your creative juices flowing.
Faux-leather wall panels, made from quality materials, will help to soundproof any room. You can use decorative panels in your basement to turn it into a recreational room, or you can turn it into the music studio of your dreams. Turn every room of your home into a showcase for your personal design tastes and make your place look like a palace.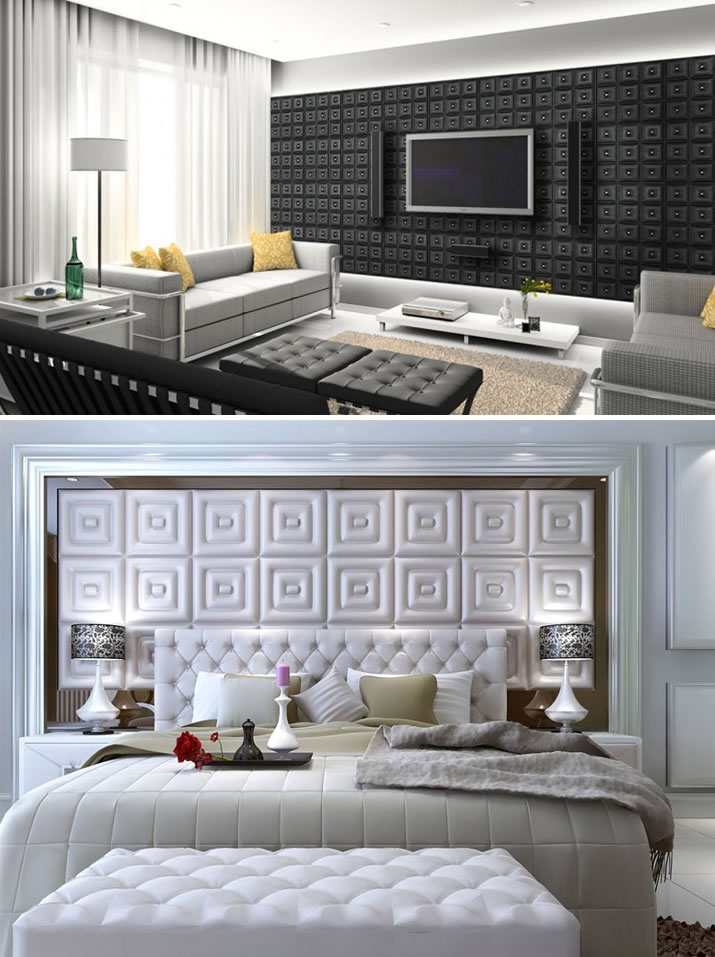 The secret to the success of Decorative Ceiling Tiles, Inc. faux-leather wall tiles is their 3-D design and their durability. They are perfect for your home, office, or any commercial space. You can be confident that you are getting the best possible quality. The tiles are fire-rated, and they are also washable. You can create any kind of wall pattern you want with our faux tile panels, and you can give your home the kind of color and beauty that it deserves.
If you are staring at the walls in your home or office and wondering what you can do to make those walls more interesting, look no further than a faux wall tile design. Map out your idea and turn your ideas into a reality. No one will ever know that you used faux-leather panels on your walls. The panels feel and look so real that everyone will swear that you used the real thing to turn your house or office into the ultimate place to be.
Company:
Decorative Ceiling Tiles, Inc.
Product: Faux Leather Tiles
Source: http://www.decorativeceilingtiles.net/faux-leather-ceiling-tiles-and-wall-panels-15x15/
---
Tags:
Coral Reef! Jackie Jordan on the 2015 Color of the Year (February 6, 2015), Bottom-Up FlexShades Offer Privacy (February 2, 2015), Nothing says cool quite like high gloss WallPanels (January 16, 2015)
Nothing says cool quite like high gloss WallPanels (January 16, 2015)