architecture - engineering - construction

Get ready for spring with resin planters
March 19, 2021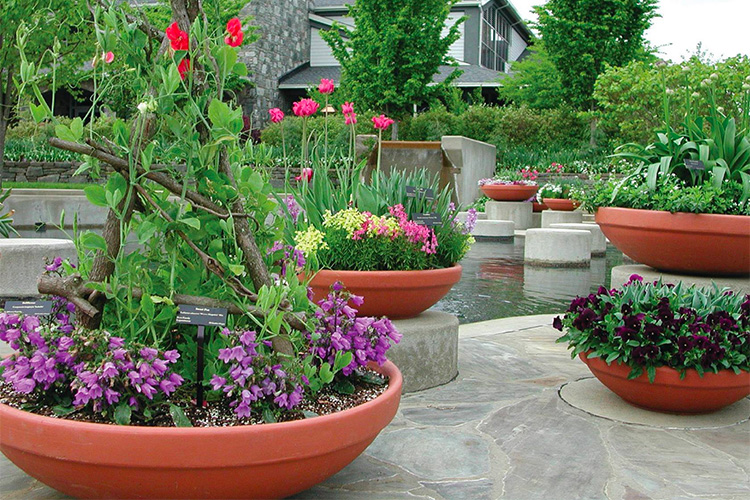 As you get ready to replant spring flowers in your containers, it is a good idea to inspect your planters. Are there any cracks or breakages? Temperature fluctuations and snow melts can have a significant impact on your containers, depending on the material. When you need to replace damaged planters, consider TerraCast® resin-based planters to minimize your future costs on replacements. One of the many benefits LLDPE resin material offers is its flexible property; it resists cracks and breakages caused by temperature fluctuations.
Modern Commercial Planters
Bob Grossman, our founder, used to enjoy scouting out new spots for placement of TerraCast® products. Wherever you go, you'll see planters.
Nearly every commercial building you visit today has some sort of accent pottery by the entrance along the surrounding landscape and in the lobby. Sometimes a pair of planters stand guard on either side of the entrance. Sometimes the lobby has huge planters sporting the logo or insignia of the company. Sometimes there's a smoking area or courtyard, dotted with large planters growing large plants or small trees.
Modern Resin planters are the optimal choice for indoor or outdoor applications and TerraCast® is the optimal provider of high-quality resin products.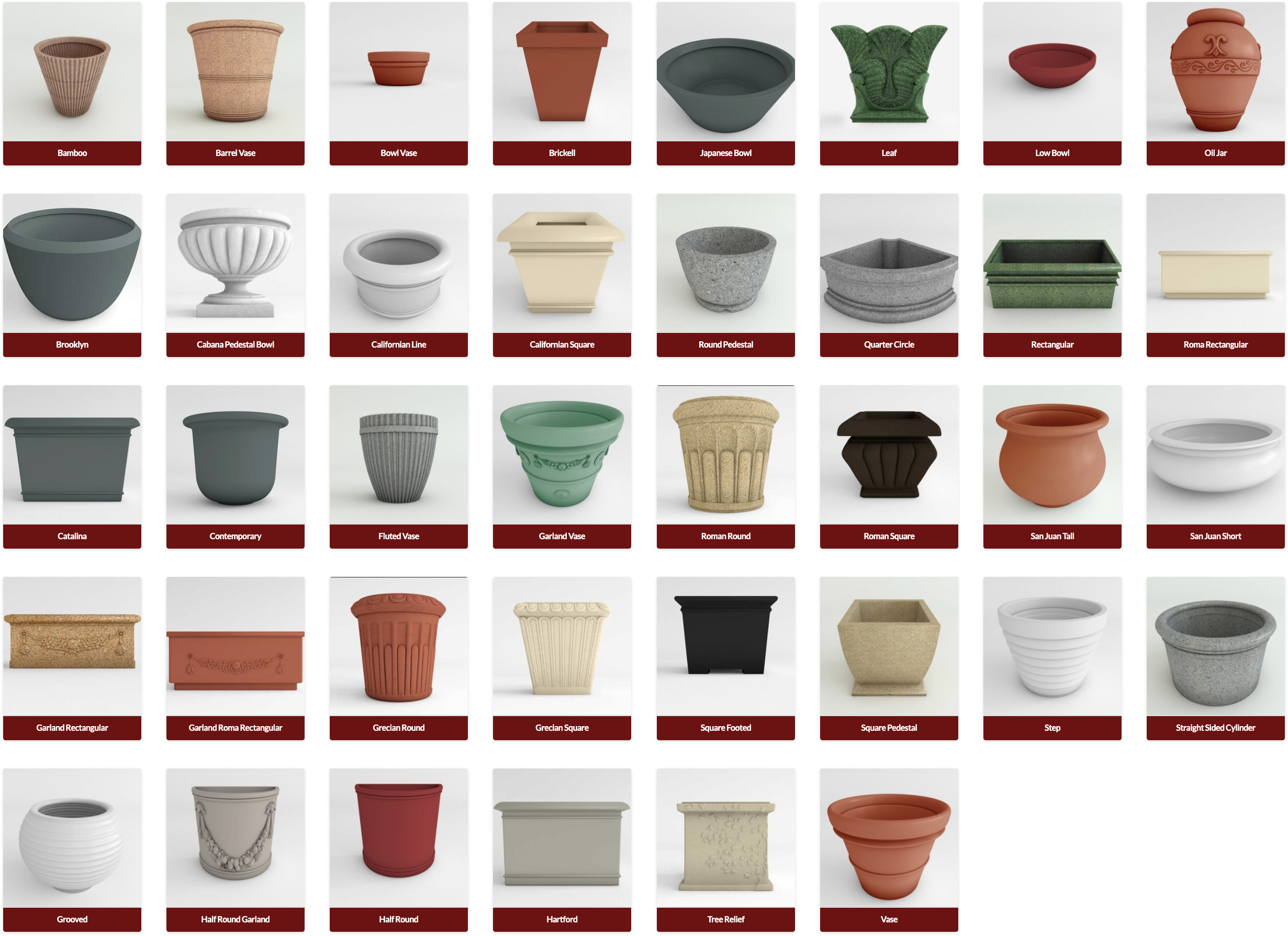 The Material
Our resin is made from a Linear Low Density Polyethylene, which is a member of the plastic family, formulated to be durable and maintenance free. Our products are made of up to 100% post-consumer recycled material and resin is non-porous, so nothing gets through it and nothing sticks to it. We even blend a UV inhibitor right into the resin. It's designed for long lasting durability and strength.
The Colors
We offer many solid colors and several faux-stone options. The granite blends are created using a slightly translucent base color, with multi-colored speculates blended in. They create vibrant variations and depth; just like natural stone and all of our color blends are totally customizable. If you don't see exactly what you want, we can match or design your own solid color or stone blend.
Save Money
Our Planters are less expensive to manufacture than any other material, so the purchase price is lower. Additionally, Resin is lightweight, so the shipping costs are considerably less. Our lightweight resin planters can be moved, loaded and unloaded by hand, which eliminates any need for forklifts or heavy machinery. This precludes any additional handling costs or fees. They last longer than products made from other materials, so more time goes by between replacements, and resin products require no maintenance, so there's savings in the ownership over time as well.
Lower manufacturing costs = smaller price tag up-front
Lightweight = low shipping costs
NO special handling = no handling fees
Lasts a Lifetime = no $ replacing
Maintenance Free = no $ maintaining
Save Time
We offer an additional insert for our planters that make them self-watering. It's a reservoir insert with a water-wicking system that fits onto the bottom of the planter. Once the soil is poured in and the plants are situated, you'll never see it again. The plants are able to draw moisture up from the reservoir, effectively watering them, saving you time and money on maintenance and gardeners.
The Products
We have 4 product lines and hundreds of items to choose from. You could have perfect matching pieces for your lobby and courtyard. We can even design a custom mold so each piece is stamped with your company's logo, insignia, or some other unique decoration.
Save the Planet
TerraCast® is a believer in the values and core message spread by the US Green Building Council's Leadership in Energy & Design, or LEED Initiative. The USGBC is an international organization that recognizes best-in-class building, construction and development procedures and practices for "green" building. TerraCast® uses sustainable methods for manufacturing our products by heating our ovens with natural gas and using reclaimed water in our cooling chambers . Since our resin is made from up to 100% post-consumer recycled materials, TerraCast® products qualify for MR4 LEED credits. We have two shipping centers, one in Tennessee and one in Southern California. If your order ships to within 500 miles of one of our sites, it will qualify for MR5 LEED credits.
Any new project, redecoration or redevelopment is a great opportunity to change the world. We strive to bring great benefits to our customers with superior products, sustainable practices, and savings in initial cost as well as cost of ownership over time.
Architects, city planners and civil engineers all acclaim resin as the best option for commercial applications. TerraCast® is the most experienced large-scale manufacturer of resin planters in the world. We can work with you and your designers and contractors to come up with a beautiful, classy, professional design. We will help you achieve the look you want to; we can give your company the image you want to project; we can do all of this while saving you money and helping protect our planet.
@terracastpro #terracastpro #publicsafety #planters
Company: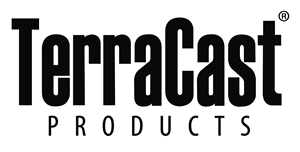 TerraCast Products LLC
Product: Planters
Source: https://www.terracastproducts.com/commercial-planters/
---
Tags: