architecture - engineering - construction

In Plant Office Applications
June 12, 2019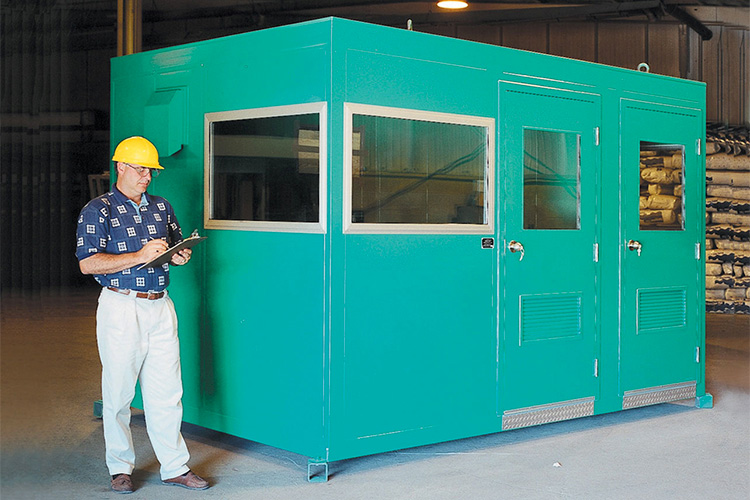 In Plant Office 0021-C
An in plant office, also known as a modular inplant office, is designed with standard features and dimensions for ease in procurement and flexibility of use. Par-Kut modular in plant offices are factory-assembled, of durable welded steel and ship complete with roof and floor, installed walls, windows, doors, and NEC compliant electrical systems. Pre-assembled inplant offices range in size from 5′ x 8′ to 12′ x 32′.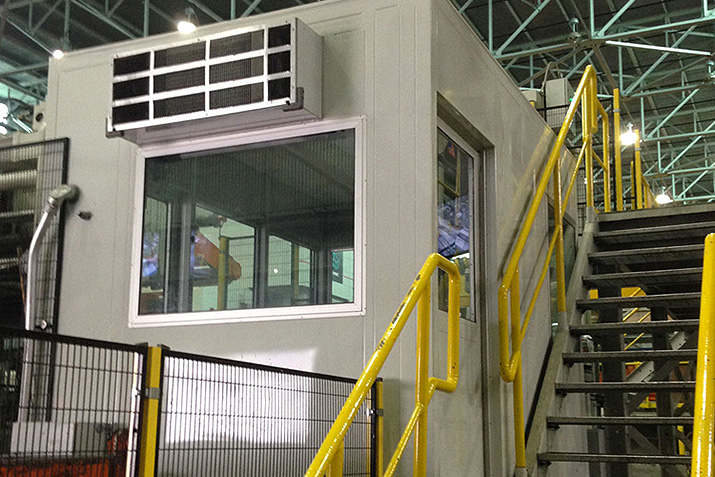 In Plant Office 15-254
Common in-plant office applications include: control booth, sound control room, scale house, loading rack booth, dredge cabs, crane cab, dock control offices, operator shelter, control pulpit, meeting space, lunch and break rooms, supervisory offices, safe haven shelters, and environmental shelters. In plant office options include insulated glass, swing doors, acoustical tile ceilings, VCT or rubber tile floors, built in counter-tops and more electrical outlets. Additionally, break resistant windows, stainless steel wall panels and thicker wall/frame construction are all available upon request.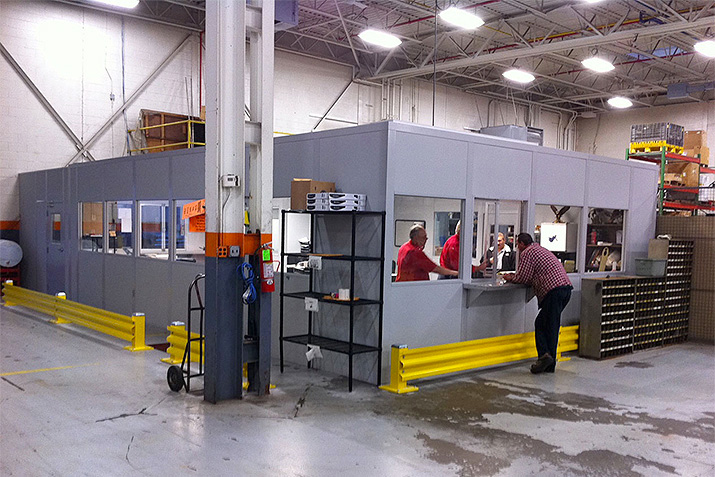 In Plant Office X11-166/ STR3020
@ParkutInternational #ParkutInternational #InPlantOffice
Company:

Par-Kut International, Inc.
Product: Modular In Plant Offices
Source: https://www.parkutblog.com/in-plant-office/in-plant-office-applications/
---
Tags:
Color Strategies for a Successful Coworking Space (November 12, 2018), Aesthetics: When Looks and Beauty Matter for Security Entrances (August 15, 2018), Elevare™ Mullion High Wall System (May 16, 2018), How Ambient Light Rejection (ALR) works: clearing the confusion (March 21, 2018), Updated projection screen science (December 28, 2017), A Gateway To A Translucent Space (December 15, 2017), Using Glass Creatively In Office Interiors (October 2, 2017), Accuride Integrated Access Solutions: The New Frontier of Access Control (August 15, 2017), 5 Little Known Facts about High Gloss Acrylic Wall Panels (July 24, 2017), Creating the perfectly flat viewing surface (July 11, 2017)
Portable security booths (February 22, 2018), Parking Booth (December 27, 2016), Architects turn to prefab materials (May 1, 2015)