architecture - engineering - construction

Investing in High Quality Outdoor Planters
July 20, 2022
Do you find yourself constantly replacing the planters every season? Investing in high-quality outdoor planters can save you money in the long term because you won't need to replace them as often, if at all. The best part of choosing LLDPE resin planters for outdoor applications is that they are highly durable and maintenance-free. Resin can mimic the look of other materials and achieve different styles from traditional to modern.
Extra-large Lightweight Planters—Where to Get Them & Benefits They Offer
Extra-large planters add a lot of 'wow' factor to landscaping, but the fact they can be incredibly heavy deters some designers and business owners from investing in them. That's where extra-large lightweight planters come into play—offering all the appeal of large planters without the drawbacks of using a forklift to move them.
Before we get into that though, some benefits of extra-large planters include:
They make an excellent focal point for landscaping.
Grant a space to plant larger greenery like trees with enough room for roots to grow and thrive. This can also help create shade.
Add your logo for a personalized touch that truly stands out
Extra-large planters come in a variety of shapes, sizes, colors and textures to help bring the style of your landscaping to life.
Large Commercial Planters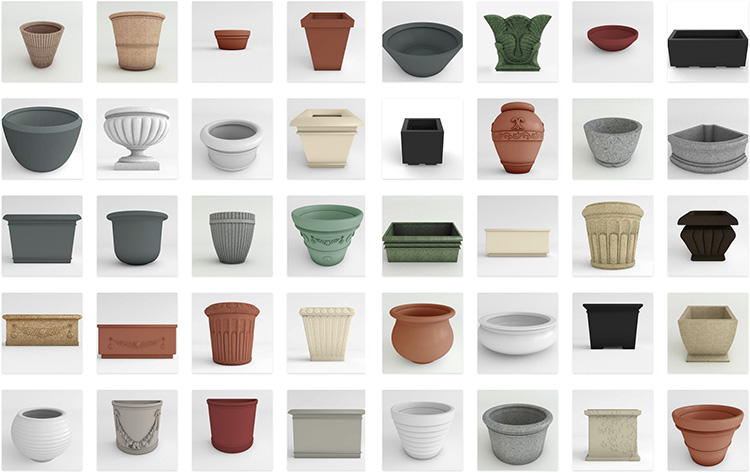 A common architectural design feature found in most entry areas in commercial buildings today are large planters. Architects and designers prefer large decorative planters that help transition outside elements to the door and through the doorways. Nearly every commercial building you visit has accent planters by the entrance along the surrounding landscape and leading into the lobby. Large commercial planters are used for many applications such as accent, branding, and as security elements. Groupings of planters outside of a building or an outdoor dining area are a great alternative to security elements. Containers with a custom logo or graphic are a fantastic branding piece for promoting businesses, cities, hotels, parks, shopping malls, educational facilities, and more. Commercial-grade resin planters are the optimal choice for both indoor and outdoor applications, and TerraCast® is the optimal provider of high-quality resin products. Whether for big or small projects, TerraCast® can accommodate your landscaping needs. TerraCast® resin planters provide years of durable and maintenance-free installation
Commercial Planter Styles
At TerraCast®, we apply the innovation of resin based products to large commercial planters with a focus on being lightweight and durable, while have a look that is unique, modern or traditional.
@terracastpro #terracastpro #publicsafety #planters
Company: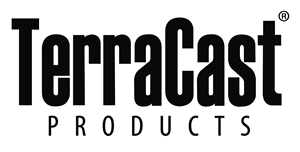 TerraCast Products LLC
Product: Planters
Source: https://www.terracastproducts.com/extra-large-lightweight-planters-get-benefits-offer/
---
Tags:
Carnival™ Dual Litter receptacle: a trash can and recycling bin all in one package (July 4, 2022), TIGER Drylac's One Stop Design Shop (May 13, 2022), Electrostatic Dissipative Coatings (May 4, 2022), Add Richness and Sophistication with Black Ceiling Tiles (April 13, 2022), Spring is a perfect time to add colors and freshen up your outdoor space (April 11, 2022), TECTUM Create! Direct-Attach Ceiling and Wall Panels (April 6, 2022), Get a handle on style with MUG street furniture (April 4, 2022), Fresh Planter Designs with a Pop of Color (March 25, 2022), What is the Best Resinous Coating for Garage Floors - Epoxy, Polyurethane, or Polyaspartic? (March 23, 2022), NRC Lobby - StonePly panels meet the requirements of the US Nuclear Regulatory Commission building (January 31, 2022)
Installing Detectable Warning Plates (July 18, 2022), Carnival™ Dual Litter receptacle: a trash can and recycling bin all in one package (July 4, 2022), How can you customize a bike rack to incorporate your logo? (May 27, 2022), Spring is a perfect time to add colors and freshen up your outdoor space (April 11, 2022), Get a handle on style with MUG street furniture (April 4, 2022), Fresh Planter Designs with a Pop of Color (March 25, 2022), Brighten Your Space with Themed Bike Racks (March 17, 2022), Outdoor Site Furnishings Gone Indoor Gathering Spaces (March 14, 2022), Tactile paving makes the built environment more universally accessible (February 25, 2022), How to Showcase Your Business During the Winter with Planters (January 26, 2022)
Spring is a perfect time to add colors and freshen up your outdoor space (April 11, 2022), Fresh Planter Designs with a Pop of Color (March 25, 2022), How to Showcase Your Business During the Winter with Planters (January 26, 2022), The Perfect Planters for Winter (December 31, 2021), Recycled Planters, Light Poles, and Bases (November 29, 2021), Privacy Element in Outdoor Spaces (October 15, 2021), Lightweight planter solution for rooftop gardens (September 15, 2021), Find the perfect planter styles for Summer Landscaping (July 30, 2021), Get ready for spring with resin planters (March 19, 2021), Weather Resistant Planters (February 22, 2021)
Fiberglass airflow control products are ideal for installations in corrosive environments (July 15, 2022), Fresh Planter Designs with a Pop of Color (March 25, 2022), How to Showcase Your Business During the Winter with Planters (January 26, 2022), The Perfect Planters for Winter (December 31, 2021), Recycled Planters, Light Poles, and Bases (November 29, 2021), Privacy Element in Outdoor Spaces (October 15, 2021), Lightweight planter solution for rooftop gardens (September 15, 2021), Get ready for spring with resin planters (March 19, 2021), Weather Resistant Planters (February 22, 2021), The Benefits of Plants in Your Office (January 22, 2021)
Carnival™ Dual Litter receptacle: a trash can and recycling bin all in one package (July 4, 2022)