architecture - engineering - construction

Moisture Control for Commercial Cladding
January 24, 2020
Building owners want to keep energy costs down, which means they need a tight building envelope. The problem? A tight building envelope, if the wrong products are used, can actually create issues with moisture and mold.
Moisture control beneath the cladding can help solve these issues, creating a more secure exterior and a more comfortable interior for all.
Problems With Moisture
As energy costs continue to rise, more building owners are calling on builders to create a very tight building envelope to prevent thermal transfer and help reduce energy bills. But without proper moisture control, a tight building envelope can create an entirely new problem.
The difference in temperature between a warm interior and cool exterior can lead to condensation build up in the walls. Without proper moisture management to let the condensation "breathe," the moisture becomes trapped.
Over time, trapped moisture in the walls leads to the growth of mold and mildew, which in turn leads to poor air quality for occupants. Trapped moisture can also cause the rotting of materials such as lumber, drywall and some types of insulation.
Options for Moisture Control
Experienced builders know that not every commercial building should use the same type of moisture management. Different climates, building uses and cladding can all influence the type of moisture control system you'll need to keep water problems at bay.
Kingspan Insulation has a range of moisture control options to protect your building from water damage.
Building Wraps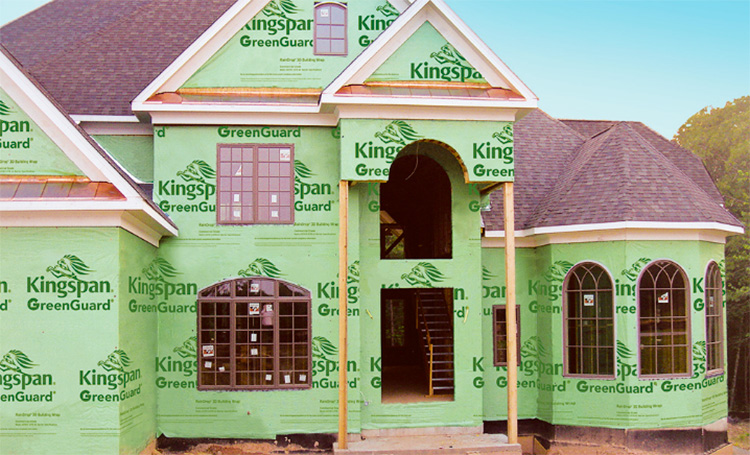 Building wraps are the first line of defense against moisture, regardless of climate, weather or cladding type.
Kingspan makes several building wraps that work well in commercial settings, such as GreenGuard MAX, but two of their wraps, RainArmor and RainDrop 3D, are specifically designed for use in wet climates.
RainArmor is a non-woven, non-perforated wrap that allows water to run off of and away from the building.
RainArmor is the perfect choice for low rise commercial structures such as office buildings, apartments, student housing and assisted living.
RainDrop 3D contains special channels that will actively funnel water away from the building, rather than simply allowing it to drain on its own. It creates the effect of a rainscreen behind the cladding that will work no matter how tightly the cladding is fitted to the wall.
RainDrop 3D's design allows you to use the wrap in place of an additional rainscreen, eliminating the need for an extra product on the exterior of the building.
However, if the building is in an area with more moderate rainfall, you don't need to use a wrap built for extremely wet weather. Instead, use a wrap such as GreenGuard MAX. It's a water and air barrier wrap, designed to help you enhance the energy efficiency of the building.
This non-perforated wrap will help prevent rain from getting in, while still allowing vapor to escape. GreenGuard MAX is ideal on all commercial buildings and claddings that won't see heavy rain or wind.
Seam Tape

Many building wraps fail at the seam, particularly if the seam tape that is used is not designed to handle moisture. And no matter how big a sheet of building wrap you use, you're still going to have seams where two pieces come together.
GreenGuard seam tape is specifically designed to eliminate moisture infiltration at these crucial points. Paired with any Kingspan building wrap, it will help prevent building wrap failure while keeping moisture out.
Drainage Mats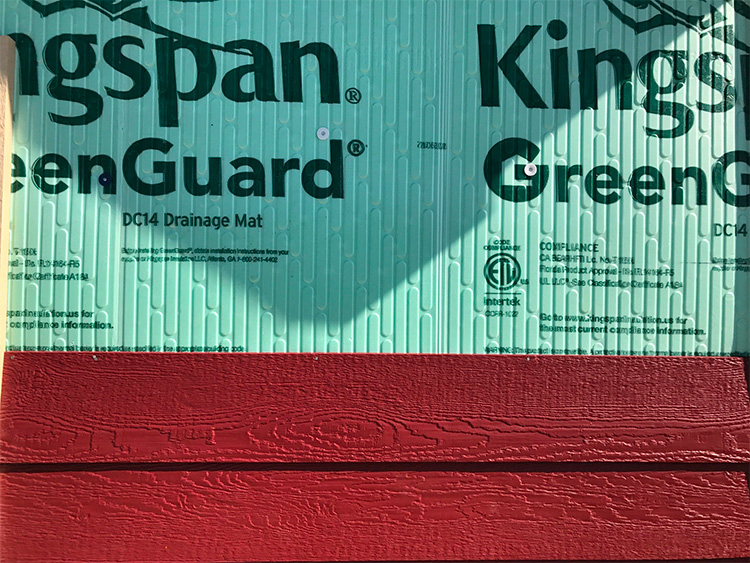 Commercial buildings usually have different exterior cladding than residential buildings. Some claddings, such as stucco or stone veneers, need extra moisture management because they absorb moisture over time. This can cause the material to begin to soften, decay and even peel away from the exterior.
What does this mean? For claddings such as stucco and veneer, you should not only use a building wrap but also use a product on top of the building wrap to keep moisture from penetrating the exterior cladding from behind.
Kingspan drainage mats are designed specifically for use beneath stucco and stone veneer, the two materials that need moisture management the most. The mats channel water away while allowing for maximum airflow between the cladding and the sheathing to help keep walls dry.
Flashing
No matter how well you wrap a building, you still need to ensure that the areas around any penetrations, such as windows and doors, are well sealed. For this, you need flashing that can meet the exacting needs of a commercial structure.
Kingspan SuperStretch flashing is ideal for installing around uniquely shaped windows and doors and will give you better adherence and moisture control. For more standard shaped openings, GreenGuard butyl flashing can help give you the seal you need.
And all of Kingspan's flashings are self-adhering, so they're easy to install with no need for mechanical fastenings.
Solve Your Moisture Management Problems
No matter what climate you're building in, moisture problems are a serious issue. Keeping rain out and preventing condensation from within can help ensure that the building is energy efficient and moisture-proof, with an exterior cladding that won't peel away.
Kingspan Insulation makes it easy to manage the moisture in your commercial building projects with a range of products suitable for all building types, climates and cladding styles.
Contact Kingspan today for help choosing the right moisture products for your next commercial building project.
@KingspanIns_US #KingspanIns_US #Kingspan #Insulation #MoistureManagement
Company: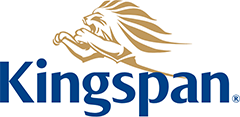 Kingspan Insulation LLC
Product: Building Wrap
Source: https://www.kingspan.com/us/en-us/product-groups/moisture-management/knowledge-base/moisture-control-for-commercial-cladding
---
Tags: