architecture - engineering - construction

See how new antibacterial products squash superbugs
July 6, 2020
Unicel Architectural, a manufacturer and installer of louvered glazing, skylights, and aluminum and timber curtain walls, already let you know about Vision Control®'s new high-density polyethylene thumbwheels containing Gaia 704 antibacterial compound, which controls or retards the growth of bacteria, fungus and algae.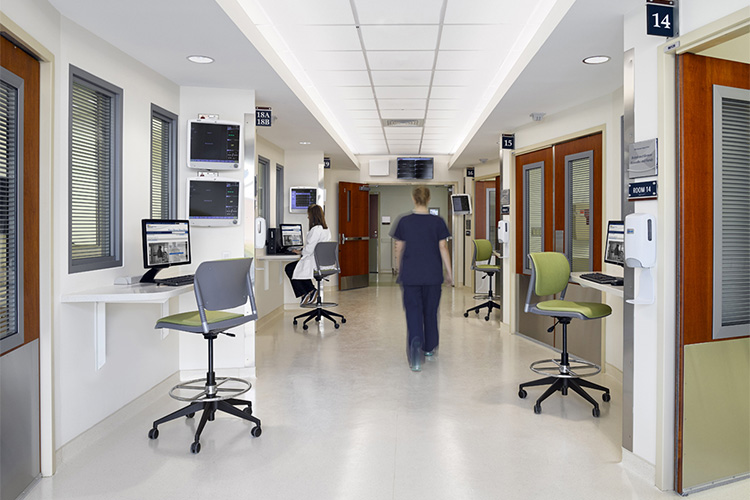 Now is your chance to see this compound in action.
Check out the before and after photos of polymers, one with and one without Gaia 704, after 24 hours of exposure to the Methicillin-resistant Staphylococcus aureus (MRSA) superbug:

Both the samples above were incubated by manufacturer Phoenix Plastics for 24 hours at 98F. The treated polymer (on the left) had 99.99% less MRSA than the untreated sample (right).
Bacteria isn't just a health hazard – because it can feed on plastics, it also causes degradations, staining, and odors detrimental to product integrity and long life.
If you're interested in learning more about how antimicrobial building materials can promote good health and building longevity, let's talk! Give us a call at 1-800-668-1580 or email us at vchan@unicelarchitectural.comto discuss how antimicrobial materials can help with your project.
@UnicelArch #UnicelArch #UnicelArchitectural #Louvers #Glazing #antibacterial
Company: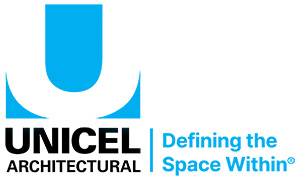 UNICEL Architectural Corp.
Product: Specialty Glazing
Source: https://unicelarchitectural.com/
---
Tags:
Anti-Microbial Product Solutions for X-Ray Protection and Radiation Shielding product lines (June 19, 2020), [VIDEO] Ballistic Glass: What Are My Choices? (June 10, 2020), Bulletproof products: 3 things architects should bear in mind (April 17, 2020), 5 Considerations When Installing Glass Skylights (March 16, 2020), Three glazing myths debunked - dispelling common concerns about specifying glass railing (January 29, 2020), 11 Shower remodeling mistakes you don't want to make (September 16, 2019), Is glass going out of style? (September 6, 2019), Daylighting Systems Project Spotlight: Carver Public School (August 5, 2019), Shielding solutions you can look through: leaded glass and leaded acrylic (July 5, 2019), 4-Sided Toggle Glazed Curtain Wall System (July 1, 2019)
Vision Control® XS enables easy and automatic internal louver operation from a remote control, tablet or smartphone (June 8, 2020), Wind-driven, rain resistant stationary louvers (May 18, 2020), Louver and Architectural Solutions (January 10, 2020), Control the Sun with Sunshades: How to shade Southern, Southeastern/Southwestern, Eastern and Western exposures (April 26, 2019), Specialty Shape Louvers (December 3, 2018), Wind-driven rain resistant stationary louvers (October 8, 2018), Louver and Architectural Solutions (August 23, 2018), Webinar Presentation on Louver Selection and Application (June 7, 2018), Wind-driven rain louvers (May 21, 2018), Data center protection (April 15, 2018)
Strategies for Fire Prevention in the Workplace (July 3, 2020), Several to one: removable bollards systems - why you might buy more than one receiver per bollard (or vice versa) (June 26, 2020), Cable Railing – Unencumbered Views for Your Treasured Spaces (May 29, 2020), Safe Gate Systems Start with Safe Gate Designs (May 27, 2020), Removable Bollard Receivers - a comparison of removable mounting options (April 27, 2020), Balau Wood Cable Railing (April 24, 2020), Bulletproof products: 3 things architects should bear in mind (April 17, 2020), 3 Creative Ways to Utilize CableRail in Interiors (April 1, 2020), Top 5 Reasons Commercial Buildings Fail Fire Safety Inspections & What to Do About It (March 30, 2020), Bollard fencing? Perimeter security with bollards, fences, and walls (March 27, 2020)