architecture - engineering - construction

SUNGLAZE™ solid polycarbonate standing seam canopy system
January 31, 2018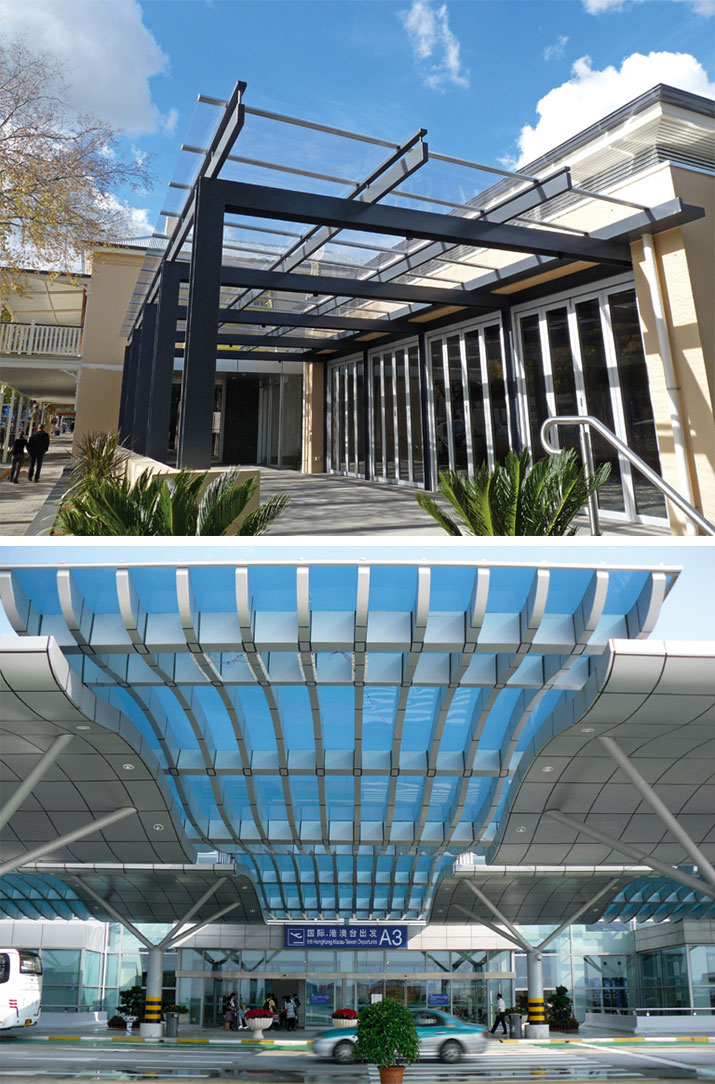 EXTECH is proud to offer SUNGLAZE™, a canopy system that offers smart design, elegant appearance, versatility and low maintenance. SUNGLAZE™ utilizes monolithic standing seam polycarbonate sheets to provide a sleek, modern canopy aesthetic.
SUNGLAZE™ incorporates proprietary standing-seam profiling and glazing that enable wide spans and high loading capacity. It can be specified in various lengths to match different structures, including flat and curved designs.
SUNGLAZE™ panels are available in clear or opal translucency, and can be provided up to 40 in length.
Further benefits and details Typical Applications
Glass-like clear appearance
Standing seam leak-proof performance
Free thermal expansion
Caulking and silicone free
Withstands high loads
Easy, fast and safe installation
Minimal maintenance
Typical Applications
Architectural projects
Commercial and retail
Sports venues roofing
Covered walkways
Open markets
Service stations
Entrances
Pool covers
Company: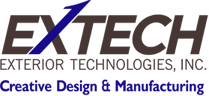 EXTECH/Exterior Technologies, Inc.
Product: Canopies
Source: https://extechinc.com/sunglaze-sleek-canopy/
---
Tags:
Translucent panel canopies allow for great design versatility (January 26, 2018)
Translucent panel canopies allow for great design versatility (January 26, 2018), Railing color: a hidden choice (January 24, 2018), Upscale GFRC (Glass Fiber Reinforced Polymer) at Caesar's Palace on the Vegas strip (October 19, 2017), Before and after deck railing with Ultra-tec® cable railing (October 6, 2017), Removable storm shutters & panels (August 30, 2017), Anodize Nickel Test (August 17, 2017), Bike lockers: The right bike parking for your site (August 16, 2017), Global warming: how architects & building owners can prepare the world (July 27, 2017), You Deserve to be Delighted: 10 Essential Elements to Look for in a Security Entrance Manufacturer (July 25, 2017), Project Spotlight: Work-friendly Daylight (July 13, 2017)