architecture - engineering - construction

High Quality Light Pole Bases
May 20, 2020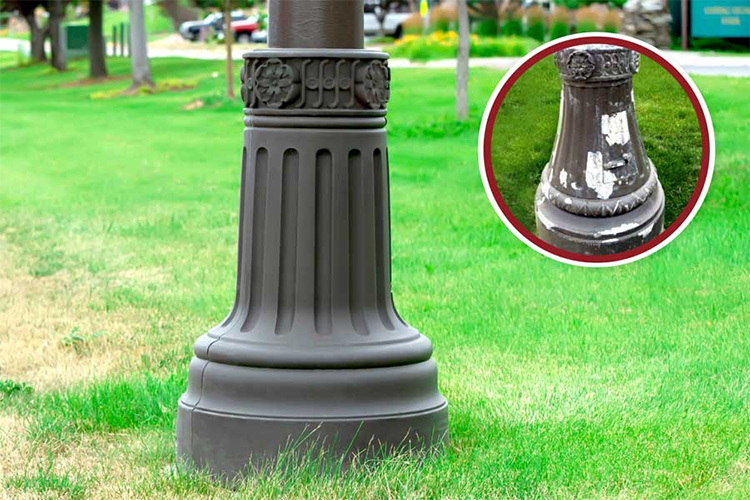 If you were to scratch, cut, or scrape or dent our resin bases, you would find that the color blend permeates throughout the piece, which will not expose any secondary base color. TerraCast® has the ability to replicate many designs to match the existing bases. The flexibility of the resin material enables our bases to have a stone or metal look finish. As you can see in the before and after pictures above, you can barely tell the difference between aluminum and resin bases except for the fact that our base will never peel or corrode. The TerraCast® base will never require painting.
High Quality Light Pole Bases
If you can't replace it, re-base it!
The base of a traditional light pole is prone to damages from landscaping equipment, bikes, road salts and so on. That's where salt and moisture in the air gets in and corrosion begins. At TerraCast®, we understand that the maintenance and replacements of these traditional decorative bases can be costly. That's why we offer resin light pole bases.
Our resin lamppost base affixes easily to your existing light pole to protect the vulnerable spots at the bottom. Though not designed to reverse the effects of corrosion, our bases are excellent at eliminating additional entry points. These bases are also great concealment solutions to the small cells. Our custom capabilities solve most concerns for small cell aesthetics and allow cities to preserve their historic designs. The maintenance-free element of our material is a great value-add to lower the maintenance costs.
Style
Our bases come in two different styles; clam shell and drop over. The clam shell resin base piece hinges open to fit around the bottom of your existing pole. It secures shut with a threaded locking mechanism. This option makes it easy to access the wires without the need of an access door. The drop over style base is one piece. You take the luminaire light fixture, sign or finial off the top of your existing pole, slide the drop-over base down, and replace the light, sign or topper.

If you'd like to re-think your luminaires, while you're at it, we can help you with that!
Simple changes, like bases and luminaires, can upgrade the look of the pole and the entire area. A base change is a quick option for a facelift to provide a dramatic difference while protecting your existing light poles and prolonging the process of renovation or replacement for as long as possible.
We also have access to a complete line of cast aluminum bases that can clamshell around your existing aluminum light pole. Although it goes against what we generally preach, the customer is always right, and we strive to provide superior service!
@terracastpro #terracastpro #publicsafety #planters
Company: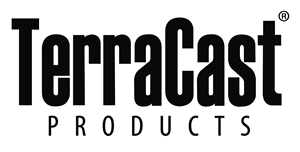 TerraCast Products LLC
Product: Light Post Bases
Source: https://www.terracastproducts.com/light-post-base/
---
Tags: