architecture - engineering - construction

Safe Gate Systems Start with Safe Gate Designs
May 27, 2020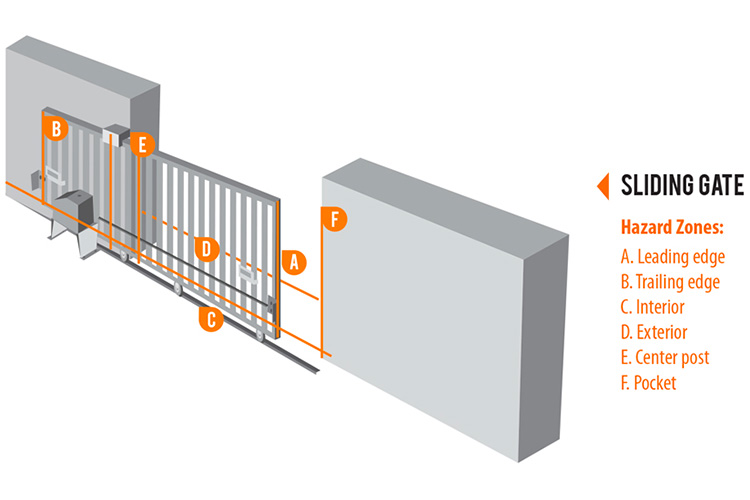 Safe Gate Systems Start with Safe Gate Designs
Why specify sensing edges for automatic gates?
The 2009 International Building Code (IBC) and the 2009 International Fire Code (IFC) require automated vehicular gates comply with the provisions of UL325 and ASTM F2200.
Miller Edge is North America's leading manufacturer of UL325 compliant gate edge sensors and photo eyes. Additionally, they offer convenient accessories such as gate edge transmitters and receivers.
Be sure to review ASTM-F2200 when designing a gate that will be motorized. In addition, you'll want to be sure the gate operator, along with the attached safety devices that are specified, comply with ANSI/UL325.
Miller Edge offers a convenient guide to help you comply with the ANSI/UL325 standard for gate entrapment protection devices. To request a printed copy of this guide, please email info@milleredge.com.
Product Info
For monitored gate edges being used with 2016 UL325 Recognized gate operators, please specify wiring termination requirements. Most gate operator brands require T2 internal wiring (10k resistive) configuration to monitor the presence and function of external devices.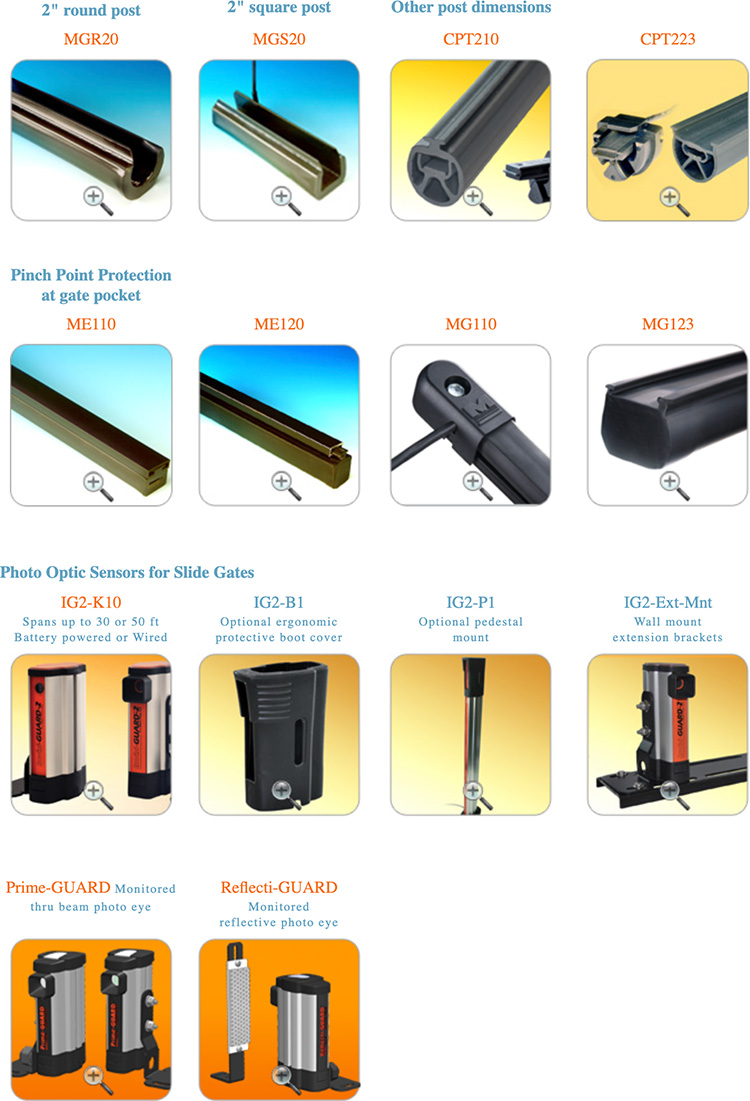 You May Also Be Interested In:
@MillerEdge #MillerEdge #gatesafety
Company:

Miller Edge, Inc.
Product: Gate Safety
Source: http://www.milleredge.com/gate-safety.html
---
Tags:
Removable Bollard Receivers - a comparison of removable mounting options (April 27, 2020), Balau Wood Cable Railing (April 24, 2020), Bulletproof products: 3 things architects should bear in mind (April 17, 2020), 3 Creative Ways to Utilize CableRail in Interiors (April 1, 2020), Top 5 Reasons Commercial Buildings Fail Fire Safety Inspections & What to Do About It (March 30, 2020), Bollard fencing? Perimeter security with bollards, fences, and walls (March 27, 2020), Security Barriers: Finding the Balance Between Throughput, Safety and Security (March 20, 2020), Cranky Portable Winch is the safe (and easy!) way to lift heavy objects (February 28, 2020), Safe Rooms: A New Approach To Workplace Violence (February 17, 2020), Automatic Smoke Vents (January 27, 2020)
What's new in revolving doors: can you really teach an old door new tricks? (April 29, 2020), Spacing bike storage racks (March 23, 2020), Security Barriers: Finding the Balance Between Throughput, Safety and Security (March 20, 2020), Guard Booth Industrial Applications (March 2, 2020), Safe Rooms: A New Approach To Workplace Violence (February 17, 2020), 5 Reasons to Choose a Security Revolving Door for Your Physical Security Plan (February 14, 2020), Corporate Security: Trends For 2020 (December 30, 2019), Elevating Style and Security in Chic West Coast Dispensaries (December 27, 2019), Window Wells (December 9, 2019), Retail Resurgence: 90 Percent of Gen-Z Shoppers Have Made an In-Store Purchase Within the Last Week (December 6, 2019)