architecture - engineering - construction

Utilizing green building products like Acousti-Mat and Gyp-Crete to achieve LEED® Gold project certification
August 19, 2019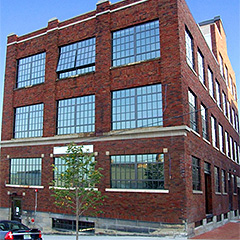 Utilizing green building products like Acousti-Mat 3/4 and Gyp-Crete 2000/3.2K, Serrano Lofts was able to achieve LEED®Gold Certification. For added sound control, one layer of Acousti-Mat 3/4 and Acousti-Mat were installed.
Location:
Grand Rapids, MI
Scope:
11,000 Sq. Ft. of Gyp-Crete 2000/3.2K poured at 2" over Acousti-Mat 3/4, and Maxxon Reinforcement
Maxxon Dealer:
Kent Underlayment Specialties
Grand Rapids, MI
General Contractor:
Wolverine Building Group
Grand Rapids, MI
Architect:
Concept Design Studio
Norton Shores, MI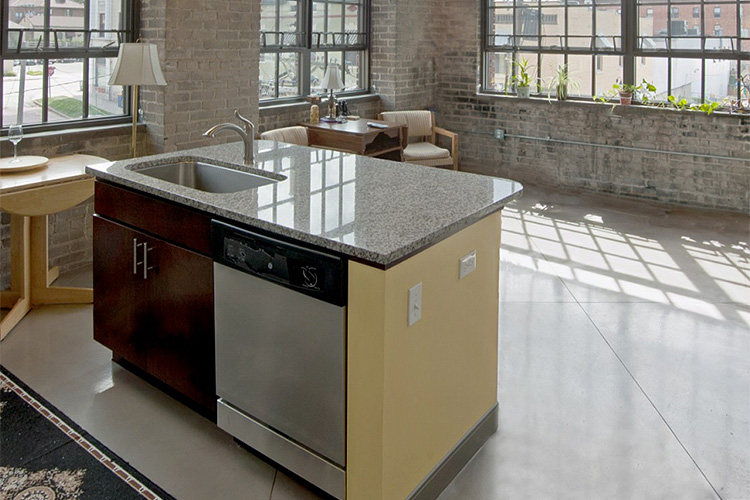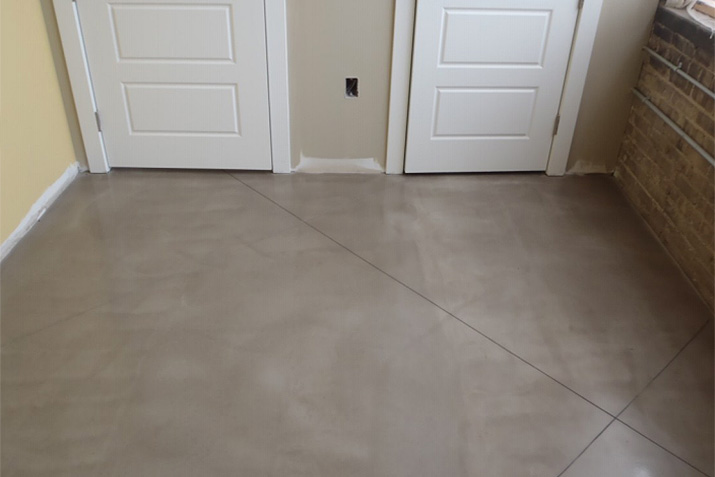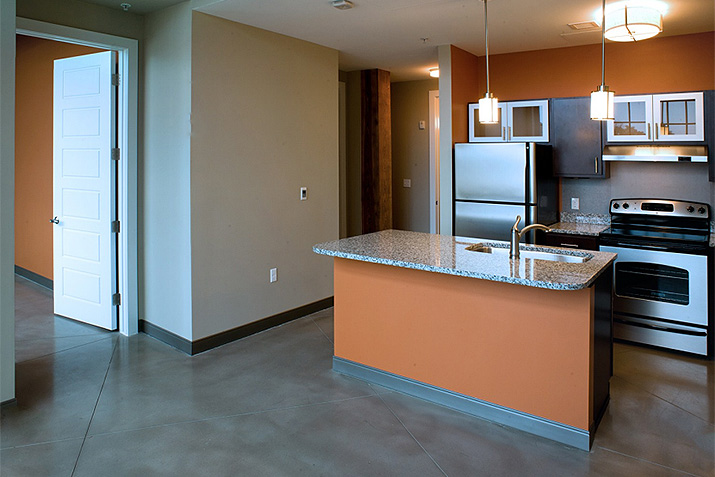 Gyp-Crete 2000®/3.2K gypsum floor underlayment is engineered to deliver compressive strengths up to 3,200 psi (22.1 MPa), also delivering enhanced resistance to surface abrasions and even faster drying time. It's ideal for use over wood or concrete subfloors in single family, light commercial, and multifamily construction, as well as renovation projects. Its crack-resistant surface provides a perfect base for practically any floor covering. Gyp-Crete 2000/3.2K, an Eco-Friendly building product, is an ideal gypsum floor underlayment for sustainable building projects.
Multifamily Luxury Sound Control – Ideal for the luxury developments and assemblies with exposed ceilings. For super sound control even in open beam, concrete slab and exposed ceiling/mass timber floor systems. Increases IIC levels up to 17 points over wood frame, and up to 25 points over concrete. Increases STC rating 6-15 points over bare wood frame system. Acousti-Mat® 3/4 is GREENGUARD Gold Certified.
@Maxxon_Corp #Maxxon_Corp #greenbuilding #leed
Company:

Maxxon Corp.
Product: Gypsum Underlayments
Source: http://www.maxxon.com/project_spotlights/spotlight_serrano_lofts
---
Tags:
Floor access doors for finished flooring (July 30, 2019), Achieve Sustainability Goals with Hollowcore Roof and Floor Systems (July 5, 2019), Reflector™ Enhancer floors featuring gunmetal and titanium (May 31, 2019), Tree grilles and floor access covers at The Wintergarden (February 27, 2019), How to - Pro Polished Concrete Floor Systems (February 15, 2019), Floor access covers for flexible floor finish (January 30, 2019), REFLECTOR™ Enhancer Flooring Systems (January 16, 2019), StonePly lightweight natural stone panels (December 21, 2018), Microtopping Floors in Retail Furniture Stores (November 28, 2018), 7 Fun ideas using glass to jazz up your outdoor patio or deck this summer (July 27, 2018)
Hotel X Toronto (May 27, 2019), How to - Pro Polished Concrete Floor Systems (February 15, 2019), Material Highlight: High-Density Polyethylene (February 11, 2019), Visual Blog: Kalwall in the Retail/Commercial Market (February 8, 2019), Meeting modern trends in multifamily construction (October 17, 2018), Facades+ features UW NanoES building with finishing by Linetec (October 15, 2018), Daylight modeling services (September 10, 2018), Varying perforation pattern technique provides sun shading system (April 30, 2018), A Gateway To A Translucent Space (December 15, 2017), Now from Armstrong ceilings: Tectum wall & ceiling panels (November 9, 2017)