architecture - engineering - construction

Boon Edam's New Mapping Tool Enables Long-Term Entrance Planning
July 16, 2021
Boon Edam Inc., a global leader in security entrances and architectural revolving doors, today announced a new solution mapping tool, BoonSelect, that breaks down the complex entry selection process and helps decision makers choose the right entrance solutions for their unique goals. BoonSelect features seven factors to consider prior to making an entrance decision. Boon Edam entry experts are trained on the right questions to ask as they walk a decision maker through each of the factors – all with the goal of helping their clients make the most well-rounded entrance choice.
Determining the Right Security Entrances for the Right Places
Being responsible for making the decision to implement new security turnstiles or revolving doors at a facility can be a challenge. Security and Facility Managers are responsible for the safety and security of all who enter a campus or facility via its entrances. And each entrance location has a different set of users, traffic levels, security requirements, environmental requirements, etc. BoonSelect formalizes the selection process, providing clarity, peace of mind and confidence in an investment that can last ten or more years.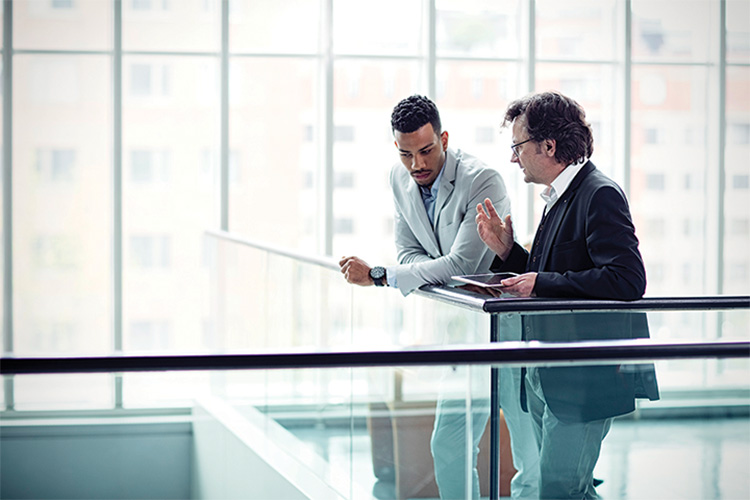 Seven Entrance Decision Factors
BoonSelect outlines seven decision factors to be considered prior to an entrance implementation strategy:
Throughput – Types of users and number of users, especially at peak traffic periods?
Security – Tailgating deterrence, detection or prevention? Remote locking?
Safety – Local codes and fire or evacuation strategies?
Aesthetics – Entrances blend in or stand out?
Technology – Integration capabilities with new or future technologies?
Comfort – Ease of use? Energy efficiency?
Service – Planned preventative maintenance and user training?
"BoonSelect is an efficient driver for starting productive conversations that our customers appreciate," said JC Powell, Vice President of Sales at Boon Edam Inc. "A client will often ask for an entrance solution that does not meet the overall security goals or traffic requirements of their facility. BoonSelect helps all the stakeholders explore what they don't know and think about their overall risk posture, and eventually come to the best entrance decision for their unique facility or campus."
To learn more about BoonSelect, please visit: https://www.boonedam.com/en-us/about-us/boonselect-solution-mapping-tool
@BoonEdamUSA #BoonEdamUSA #security #revolvingdoors #turnstiles
Company:

Boon Edam Inc.
Product: Security Revolving Doors & Portals
Source: https://www.boonedam.com/en-us/about-us/boonselect-solution-mapping-tool
---
Tags:
Sensing solutions for pivot gates (June 4, 2021), Boon Edam Publishes Best-Practices Whitepaper for Integrating Access Control with Security Entrances (May 10, 2021), How Can Artificial Intelligence (AI) Improve Security Entrances? (February 26, 2021), Safe Gate Systems Start with Safe Gate Designs (May 27, 2020)
An inside look at why businesses are installing revolving doors (June 16, 2021), Boon Edam Publishes Best-Practices Whitepaper for Integrating Access Control with Security Entrances (May 10, 2021), How Can Artificial Intelligence (AI) Improve Security Entrances? (February 26, 2021), BoonTV to Address Biggest Gap in Physical Security: Unauthorized Entry (November 27, 2020), [Podcast] What Are the Risks of a Tailgating Incident at Your Facility? (October 7, 2020), What's new in revolving doors: can you really teach an old door new tricks? (April 29, 2020)