architecture - engineering - construction

Paint vs. Stain: know the difference
April 6, 2018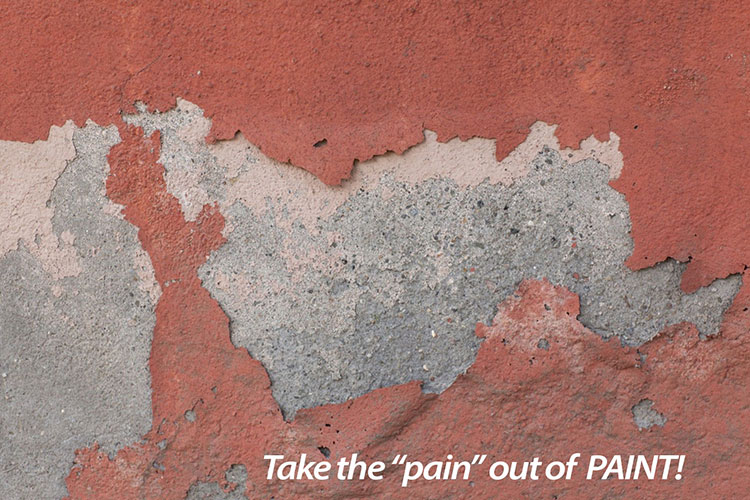 Stains penetrate and bond to surfaces, while remaining aspiratory - allowing moisture vapors to escape. Paints, however, rest on top of the surface, trapping moisture between the paint and the surface. In cooler climates, freeze/thaw cycles cause moisture to expand and contract, making paint blister and delaminate - ultimately leading to paint failure or what we call 'paintenance.'
Choosing the right provider for your project is as important as choosing the right materials. Nawkaw's expert color technicians are the most experienced and knowledgeable in the industry. We look forward to helping you achieve the perfect color for your projects.
Benefits of Stain
Penetrates and infuses color
Mold and mildew resistant
Vapor permeable
Will not chip, fade or peel
Precise color control for natural look
Color Solutions for Repairs and Remodeling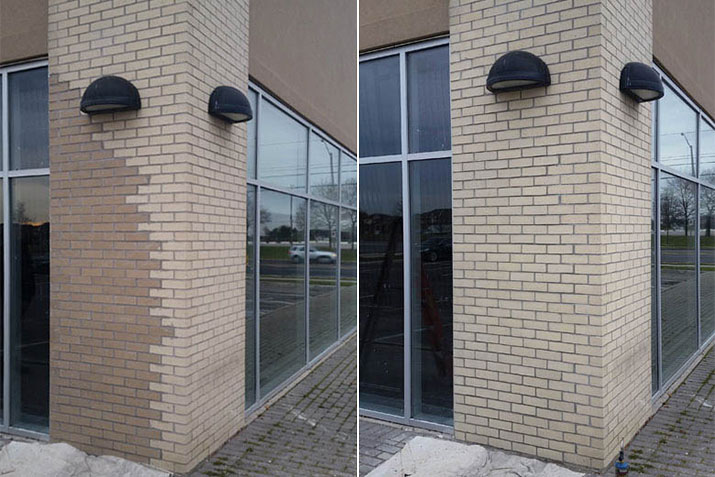 Remodeling and repairs are great ways to breathe new life into existing structures—but few things standout more than mismatched color! NawTone® stains allow our color technicians to expertly match the color of existing bricks, while allowing subtle textures to remain, yielding a natural look.
Unlimited range of colors
Ideal for blending new additions
Zero-maintenance color solution
Natural looking color
25-Year Warranty on product and labor
Color Solutions for Precast Concrete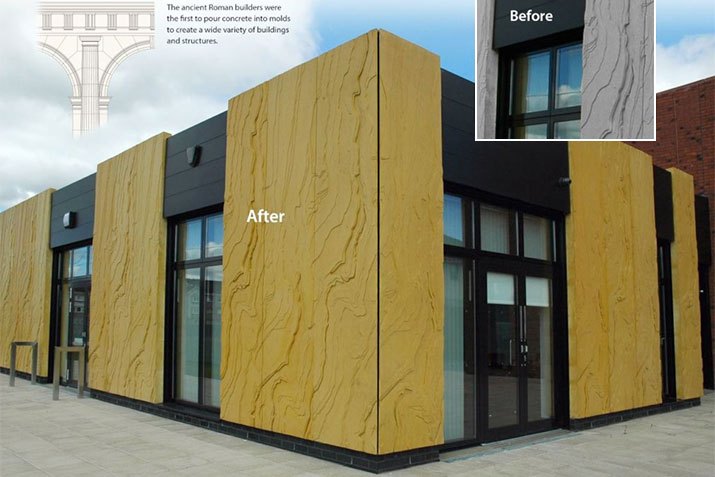 Precast concrete has been around since the Roman Empire. It continues to be a preferred construction method due to its strength, versatility, and efficiency. Nawkaw provides color solutions that are efficient and long-lasting too! NawTone® concrete stains penetrate and infuse concrete with permanent, zero-maintenance color, that won't fade, chip, or peel.
Color can be added on-site or at the precast facility
Low-VOC and Zero-VOC stains can help your project qualify for LEED credits
From opaque to semi-transparent, stains offer a tremendous range of colors and effects
25-Year Warranty on product and labor
Color Solutions for Adaptive Reuse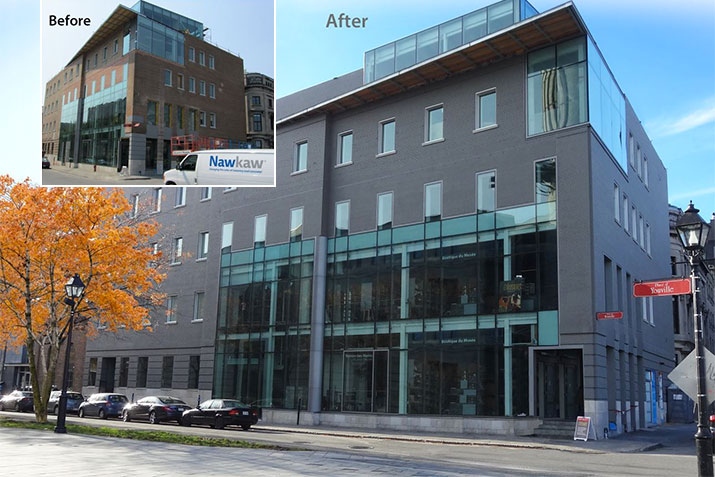 Communities are more enthusiastic than ever about repurposing existing spaces and adapting them for a variety of enterprises. It helps connect them to their history while providing functional spaces for work, play and life. NawTone stains are designed for use on brick, block, mortar, stucco, and natural stone. Whether a complete color change is specified, or a precise match is needed in a range of colors, our expert color technicians bring knowledge and artistry to the jobsite.
Revitalizing buildings, bridges, and other structures with color is a great way to ensure that urban areas—and communities—will thrive!
Company:

Nawkaw Corporation
Source: https://www.nawkaw.com/paint-vs-stain/
---
Tags:
Brick Stairways (November 20, 2017)
The allure of 'in-between' colors (April 4, 2018), Architectural Color Trends for 2018 (February 26, 2018), Railing color: a hidden choice (January 24, 2018), Color underfoot: new design possibilities with concrete (January 17, 2018), Oceanside: the 2018 color of the year (December 20, 2017), Polished Concrete Flooring (December 13, 2017), Blue polycarbonate translucent wall system for Gap in Times Square NYC (December 5, 2017), High gloss acrylic wall panels - back painted glass alternative (November 30, 2017), Custom outdoor furniture that reflects your vision (November 10, 2017), Now from Armstrong ceilings: Tectum wall & ceiling panels (November 9, 2017)
How to Fluid-Proof Circular Joints in Concrete (March 26, 2018), An introduction to waterstop (February 28, 2018), Color underfoot: new design possibilities with concrete (January 17, 2018), Polished Concrete Flooring (December 13, 2017), Modern & Seamless Custom Flooring Systems (November 14, 2017), Distinctive dual towers built on Penetron (October 12, 2017), 4 Major Advantages of Decorative Concrete in Commercial Settings (September 25, 2017), Concrete Resurfacing (August 23, 2017), Stenciled Concrete for your Pool decks, patios and driveways (July 11, 2017), HERMETIC Industrial Flooring (May 22, 2017)
SUNGLAZE™ solid polycarbonate standing seam canopy system (January 31, 2018), Translucent panel canopies allow for great design versatility (January 26, 2018), Railing color: a hidden choice (January 24, 2018), Upscale GFRC (Glass Fiber Reinforced Polymer) at Caesar's Palace on the Vegas strip (October 19, 2017), Before and after deck railing with Ultra-tec® cable railing (October 6, 2017), Removable storm shutters & panels (August 30, 2017), Anodize Nickel Test (August 17, 2017), Bike lockers: The right bike parking for your site (August 16, 2017), Global warming: how architects & building owners can prepare the world (July 27, 2017), You Deserve to be Delighted: 10 Essential Elements to Look for in a Security Entrance Manufacturer (July 25, 2017)
The allure of 'in-between' colors (April 4, 2018), Architectural Color Trends for 2018 (February 26, 2018), Color underfoot: new design possibilities with concrete (January 17, 2018), Oceanside: the 2018 color of the year (December 20, 2017), Polished Concrete Flooring (December 13, 2017), Modern & Seamless Custom Flooring Systems (November 14, 2017), New! West Elm Fall/Winter 2017 Paint Palette (November 8, 2017), Slate, Portland's new, LEED Gold, mixed-use, transit-oriented development features Linetec's paint, anodize and thermal improvement services (November 1, 2017), Achieving Sustainability and Luxury in a Multi-Family Project (September 22, 2017), Concrete Resurfacing (August 23, 2017)
Brick Stairways (November 20, 2017), Special Brick Shapes (October 3, 2017), Top Interior Design Ideas with Masonry Veneers (September 19, 2017)