architecture - engineering - construction

Floor access doors for finished flooring
July 30, 2019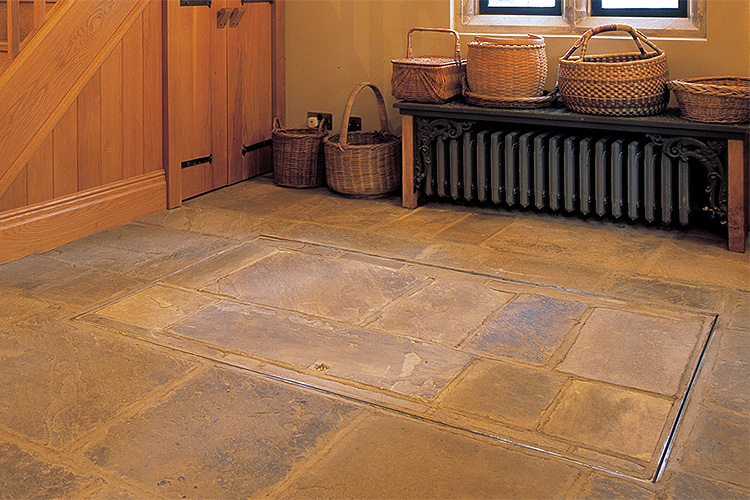 For Finished Flooring
BILCO offers a complete line of floor doors that are designed to accept flooring and paving materials, making them virtually hidden in finished flooring areas. Products are available to receive composition tile, carpeting, or architectural flooring materials up to 1" (25 mm) in thickness.
Type T-Carpet or Composition Flooring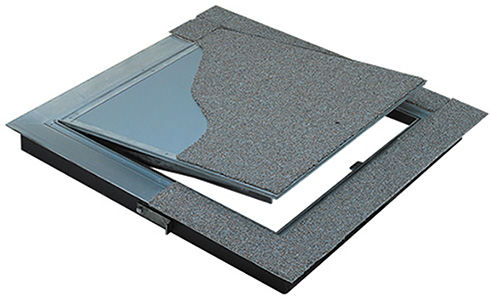 Doors are designed with molding strips to accept carpet or composition flooring material to provide access that is virtually hidden in interior applications. Type T floor access doors feature aluminum construction, 150 PSF reinforcing for pedestrian applications and engineered lift assistance for easy one-hand operation. Available in a number of standard single leaf and double leaf (Type TD) sizes and special sizes can be specified.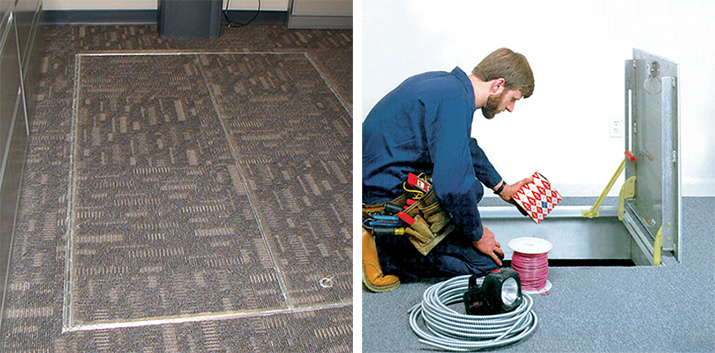 Standard Features and Benefits
Engineered with lift assistance for smooth, easy one-hand door operation, regardless of size
Automatic hold-open arm locks the cover in the open position to ensure safe egress
Constructed with corrosion resistant materials to provide many years of trouble free, dependable service
Heavy-duty construction and positive latching mechanism help to prevent unauthorized access
Available in a number of standard and special sizes to satisfy any requirement
Details Find A Local Representative
Type TER-Architectural Flooring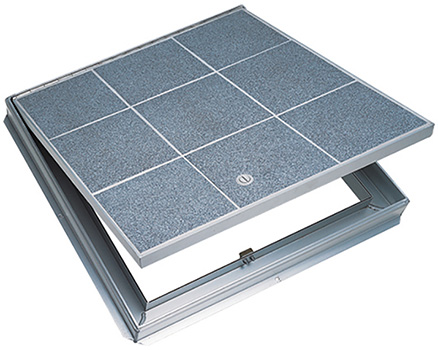 Doors allow design professionals to provide concealed access in decorative flooring materials. The pan-type cover will accept a wide variety of architectural materials, allowing the doors to be used in virtually any application. Whether it's ceramic tile, hardwood, or even granite, each TER door is precisely engineered with lift assistance to afford the user with easy, one-hand operation. Type TER floor access doors feature aluminum construction and are available in a number of standard single leaf and double leaf (Type TRD) sizes. Special sizes can also be specified for unique access requirements.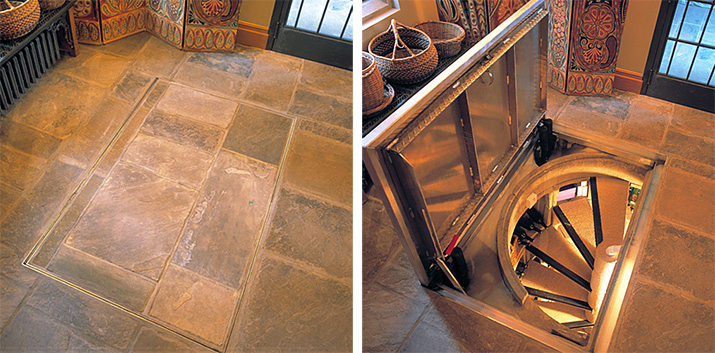 Standard Features and Benefits
Engineered with lift assistance for smooth, easy one-hand door operation, regardless of size
Automatic hold-open arm locks the cover in the open position to ensure safe egress
Constructed with corrosion resistant materials to provide many years of trouble free, dependable service
Heavy-duty construction and positive latching mechanism help to prevent unauthorized access
Available in a number of standard and special sizes to satisfy any requirement
Details Find A Local Representative
@TheBilcoCompany #TheBilcoCompany #flooraccess #roofhatches #smokevents #basementdoors
Company:
Bilco
Product: Floor Access Doors
Source: https://www.bilco.com/category1326/For_Finished_Flooring
---
Tags: