architecture - engineering - construction

Fiberglass airflow control products are ideal for installations in corrosive environments
July 15, 2022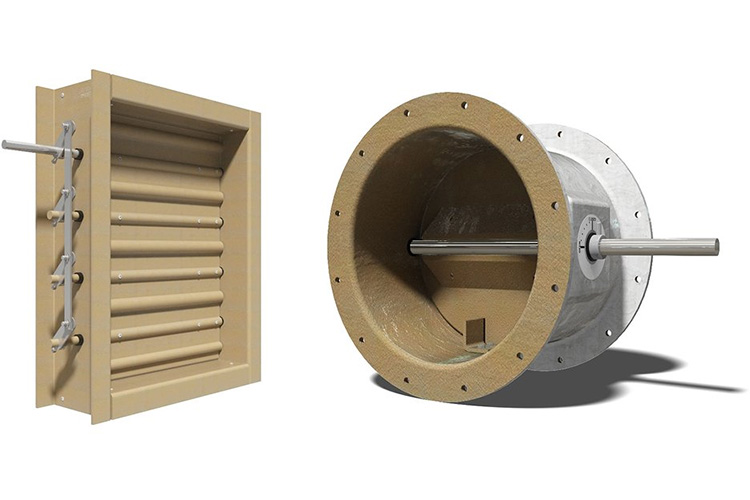 Fiberglass Control Dampers
Constructed of premium vinyl ester resins, Ruskin's fiberglass airflow control products are ideal for installations in corrosive environments such as waste water treatment, micro-electronics fabrication, pulp and paper mills, air pollution control systems and corrosion resistant air exhaust and collection systems. Providing accurate control or isolation of airflow through rectangular or round openings, Ruskin's fiberglass dampers are designed for effective operation at differential pressures up to 30" wg. Use of premium vinyl ester resins and stainless steel hardware ensures a long service life for these high quality products.
---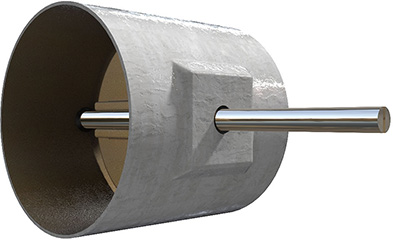 Ruskin's Swartwout Series model 911 Fiberglass Round Balancing Damper
Effective control of airflow through the round ducting for system balancing
Premium Vinyl Ester construction, non-flanged frame, single-piece blade
Designed for optimum protection in corrosive environments
Constructed to withstand pressures up to 5 in. wg system pressure.
---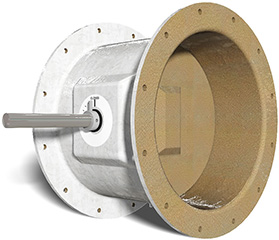 Swartwout series model 912 Heavy Duty Fiberglass Round Control Damper
Accurate control of airflow through the round duct
Designed specifically for corrosive environments
Premium constructed Vinyl Ester, Flange Mounted, single piece blade has three frame styles
Designed to withstand pressures up to 10" wg Differential Pressure
---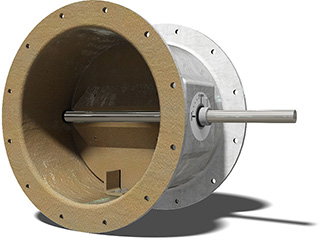 Swartwout series model 914 Heavy Duty Fiberglass Round Control Damper
Accurate control of airflow through the round duct
Designed specifically for corrosive environments
Premium constructed Vinyl Ester, Flange Mounted, single piece blade has 3 frame styles
Designed to withstand pressures up to 30" wg Differential Pressure
---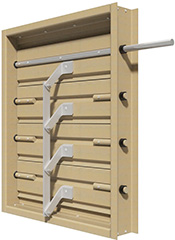 Swartwout series model 1104 Rectangular Fiberglass Multi-Blade Damper
Constructed from premium Vinyl Ester resins
Pultruded "V" groove blades
Designed for duct or wall mounting
---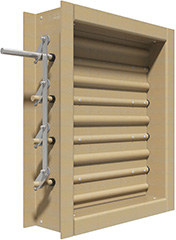 Swartwout series model 1108 Rectangular Fiberglass Multi-Blade Damper
Constructed from premium Vinyl Ester resins
Pultruded "V" groove blades
Designed for duct or wall Flange mounting
Stainless steel linkage out of the air-stream
---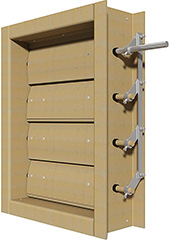 Swartwout series model 1108AF Rectangular Fiberglass Multi-Blade Damper
Constructed from premium Vinyl Ester resins
Airfoil shaped blades
Designed for duct or wall Flange mounting
Stainless steel linkage out of the air-stream
---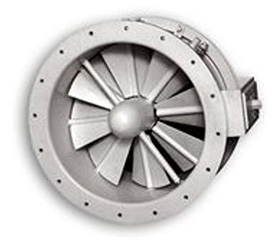 Swartwout series model 851FG Fiberglass Round Inlet Vane Damper
Fiberglass reinforced plastic construction
Class 1 flame spread
Wide range of flow and static pressures
---
@ruskincompany #ruskincompany #AMCA #HVAC
Company:

Ruskin
Product: Industrial Control Dampers
Source: https://www.ruskin.com/category/1002~fiberglass-control-dampers
---
Tags: