architecture - engineering - construction

Louvered Roof Equipment Screens
August 18, 2021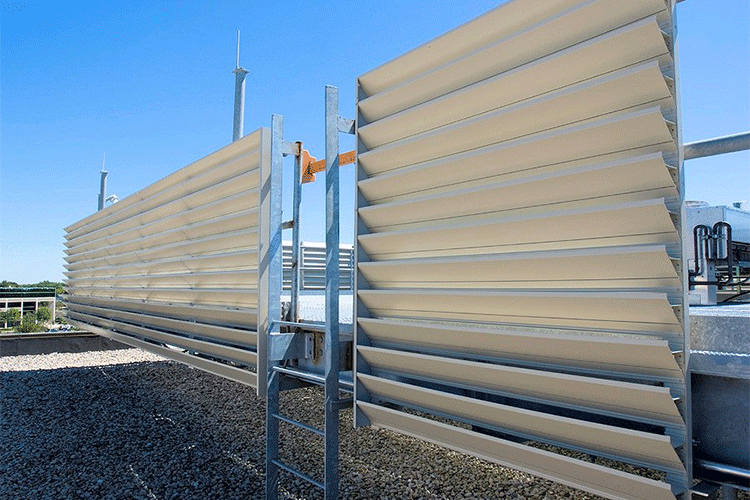 Louvers can be used as vision barriers to hide mechanical equipment and other unsightly items. Louver blades allow airflow and reduce the wind loads imposed on structural framing. Choose from 3 Options:
Direct Mount Framing Included:
Louvers include framing designed to attach directly to mechanical equipment.
Roof Framing Included:
Louvers include a framing system designed to attach to your flat roof.
Framing Excluded:
Louver panels for attachment to structural framing by others.
Direct Mount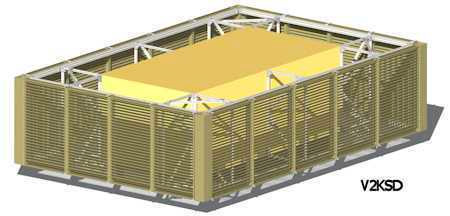 Direct mount equipment screens arrive complete with a framing system for mounting directly to mechanical equipment, eliminating the requirement for roof penetrations.
Standard Mount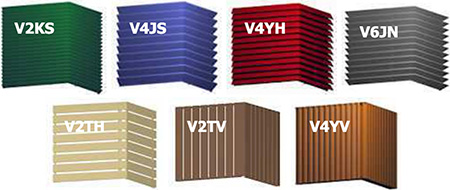 Prefab Structural Framing System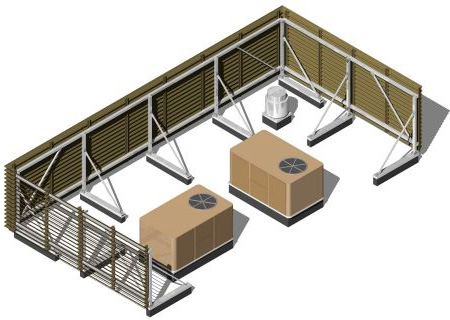 Product Design for Standard Mount Styles
Roof equipment screens are offered in several models to allow flexibility in design. Blades can run vertical or horizontal to mesh with surrounding facade and architectural lines. There are also various blade depths to allow for your desired blade spacing.
Since the typical line of sight is from the ground on most buildings, a horizontal blade equipment screen with standard blade profiles will have the blades inverted to eliminate all sight-through from ground level. If the blades run vertical, a "sight-proof" blade profile should be used to ensure complete obscurity of equipment when viewed from various angles.If you do not find the 'look' you desire in your browsing, please contact us for a custom design. The possibilities for equipment screens are endless.
A variety of finishes are available from our Equipment Screens Finishes selection chart. Roof screens can be painted with a baked enamel or Kynar 500 finish, or anodized aluminum. A variety of standard colors are available. Custom colors can be selected by sending us a color chip. We will use our computer color match system to precisely match the equipment screen color to other building facade components.
@archlouvers #archlouvers #louvers
Company:

Architectural Louvers
Product: Equipment Screens
Source: https://www.archlouvers.com/Equipment_Screens.htm
---
Tags: